Bowers & Wilkins PX headphones are controlled by natural movements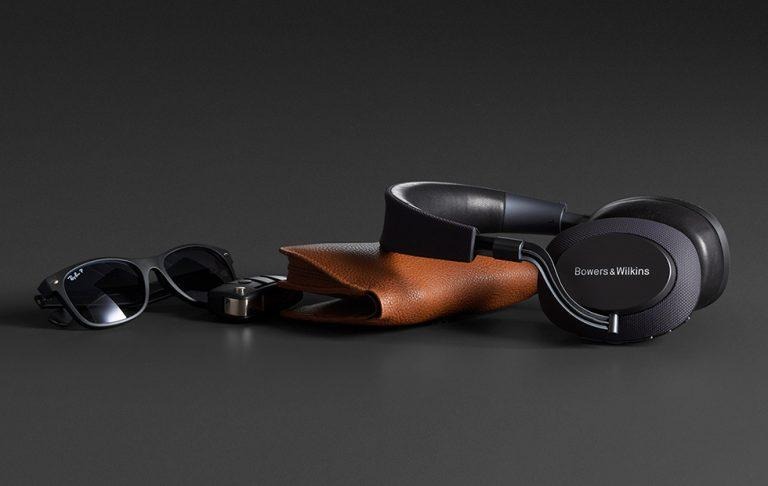 Bowers & Wilkins has launched its new PX Wireless noise-cancelling headphones, a model that features adaptive noise cancellation alongside a long 22-hour battery life and a classy, modest design. The headphones boast a series of integrated sensors that respond appropriately as the user normally uses the headphones, with B&W explaining that "it's as if PX is an extension of you, always perfectly anticipating your needs."
One of the PX's biggest features seems to be its ability to adjust to the world around the user. The headphones can filter out ambient noises using one of three different environmental filters: City, Flight, and Office. Each one tweaks the level of noise reduction based on what the user needs, such as cutting down city noise while leaving enough awareness of the surrounding environment or totally eliminating flight engine noises.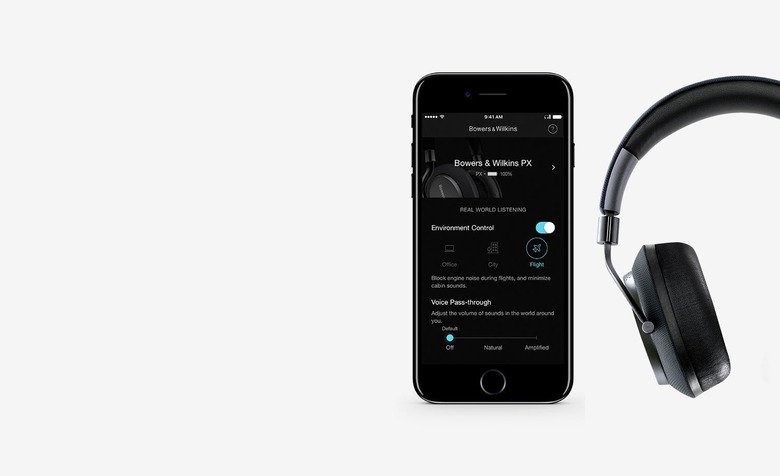 The headphones sport USB-C connectivity as well as a 3.5mm stereo port for wired use. The model boasts a frequency range from 10Hz to 20kHz, plus <0.3% distortion and 111dB/V sensitivity at 1kHz. PX also sports a built-in 850mAh Li-Po battery, up to 22 hours of wireless use with noice cancellation on, or up to 50 hours of wired use without noise cancellation. The headphones support AAC, aptX, and SBC.
Users are able to easily control the noise cancellation feature via a related Android and iOS app, which includes choosing the degree of voice pass-through (ranging from 'off' to amplified). The headphones were designed to be portable with a fold-flat design and inclusion of a carrying case. Bowers & Wilkins is offering the headphones now for $399.99 USD in both Space Grey and Soft Gold color options.
SOURCE: Bowers & Wilkins