Bose unveils new SIE2 and SIE2i sport headphones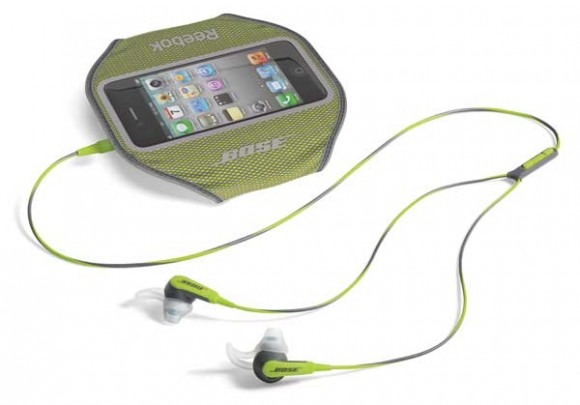 I wager pretty much everyone out there has seen the commercials for Bose products at one time or another. Bose tends to be a brand people love, or hate with few people in the middle. Bose has announced two new pairs of sport headphones that are designed with active people in mind.
The new headphones include the Bose SIE2 and SIE2i in both are specifically designed for exercise. Bose promises that the headphones will deliver high-quality audio and remain stable in the ear during activity. The headphones are also sweat and water resistant allowing them to be cleaned.
Both sets of headphones include a special Reebok fitness armband to hold a mobile phone or digital music player in place during exercise. The SIE2 sport headphones are designed to be used with most music players with the SIE2i version is designed specifically for Apple devices. The Apple device version of the headphones has an in-line mode control and a microphone that allows users to make phone calls and listen to music.
The in-line remote also allows users to adjust the volume and navigate stored tracks. The headphones also support voice commands. The SIE2 headphones will sell for $119.95, and the SIE2i will sell for $149.95.