Bose SoundTouch Cuts The Cord With New Bluetooth, Wi-Fi Speakers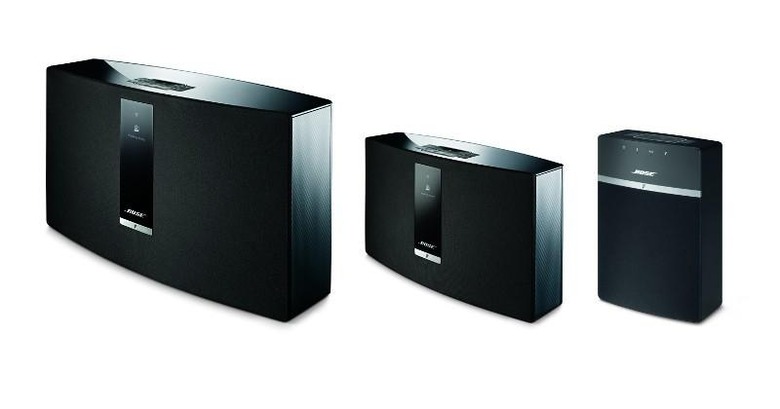 These days, wireless speakers are the fad and traditional audio equipment makers are starting to get in line. Bose has long joined that group and is now expanding its wireless family with a new generation of SoundTouch speakers. In addition to their well-known quality, these speakers now boast of built-in Bluetooth and Wi-Fi connectivity that makes streaming, whether from mobile or the Internet, a breeze. Plus, Bose is also inducting a new member into that family, the smallest of the group, the Bose SoundTouch 10.
Measuring only 8.34 x 5.56 x 3.43 in, the SoundTouch 10 is almost nondescript, but its petite size makes it an ideal starting piece. Later on, you can add even more similar speakers, or maybe one of Bose's other larger speakers to complement and envelope your house with music. But don't let that small stature fool you. Bose's signature digital signal processing technology, combined with a Unidome transducer and a 2.5-inch powerhouse makes the SoundTouch 10 deliver cleaner, deeper, and louder audio compared to other speakers of the same size.
Bose has also updated its other SoundTouch speakers, now known as the SoundTouch 20 Series III and the SoundTouch 30 Series III, to add wireless capabilities. With Bluetooth, users can conveniently stream their music from their smartphone to a SoundTouch wireless speaker. And with Wi-Fi, these speakers can start talking to one another to have it play the same tune all throughout the house. Alternatively, you can also use the SoundTouch mobile app to customize each speaker's setting to your personal taste.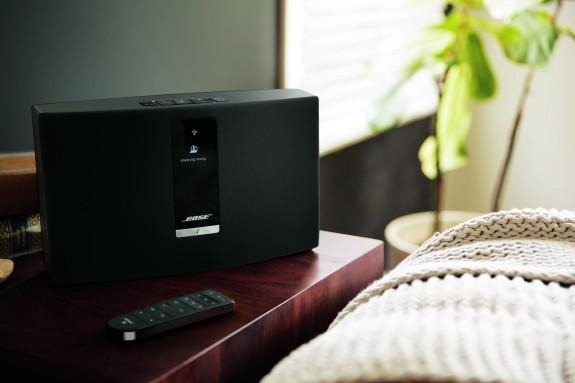 Taking advantage of this new found wireless freedom, Bose is announcing a partnership with Spotify that will take fruit next year. In early 2016, users of these new SoundTouch wireless speakers will see the popular music streaming service available on their speakers. They can control playback directly from the Spotify app or through the SoundTouch app, which will then integrate Spotify playlists. The Bose speakers will also be available under the ReadySet with Spotify program, allowing Spotify users to purchase a Bose speaker with their Spotify playlists already pre-loaded and ready to go.
The new Bose SoundTouch 10 will cost $199.95. The larger SoundTouch 20 Series III goes for $349.95 while the largest SoundTouch 30 Series III will set you back $499.95. Spotify integration will arrive via a free software update early next year.