Bose SoundDock III comes equipped with Lightning connector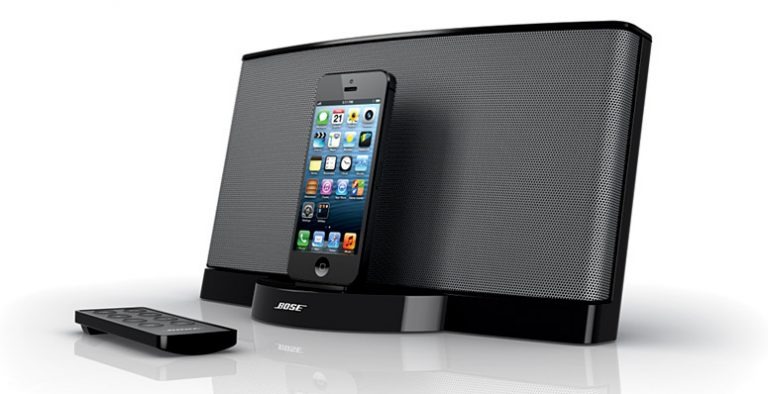 If you've been holding out for a Bose-branded speaker dock to perch your iPhone 5 onto, the time has finally come. Bose has released an update to its SoundDock that now comes with full support for Apple's new Lightning connector. The new dock looks a lot like past SoundDock iterations, expect this time you can use your newer iDevices with them.
The SoundDock III costs $250, which may be way over most users' budgets, but for those looking for quality sound out of a speaker dock, $250 is not a bad price to pay. Other than the new Lightning connector, however, users won't tell much difference between past iterations of the SoundDock — even the remote control is the same.
The SoundDock III may look big in the pictures, but it's actually small enough to sit on most countertops, end tables, and dressers. It's only 12-inches long and almost 7-inches tall, while it measure 6.5 inches in depth, which makes it a great solution if you're looking for a small and versatile speaker system that still has plenty of oomph.
The Bose SoundDock series was one of the first popular speaker dock solutions, and it's been around for a while now. It was first released way back in 2004 when the iPod was just becoming really popular. The first-generation SoundDock even used Firewire, and it wasn't designed to be used with a cellular device, so connecting an iPhone to it caused major distortion issues. However, the company has made major progress in just three generations of the SoundDock, and audiophiles will no doubt be adding this to their last-minute Christmas lists.