Bose finally goes wireless with two noise-canceling headphones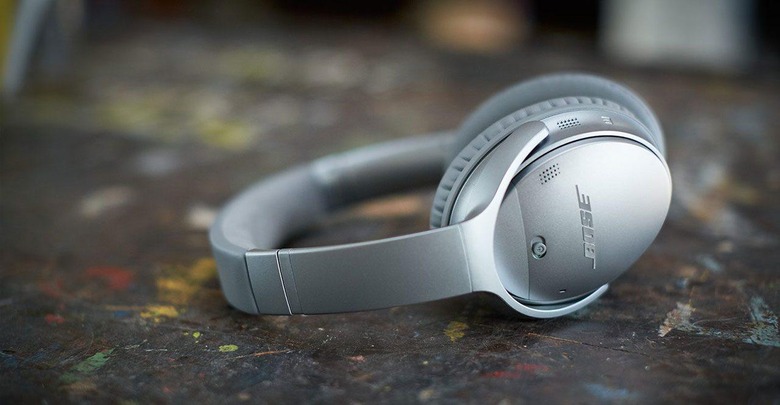 As one of the most recognized names in headphones and audio accessories, Bose is known for its noise-canceling technology and quality audio output. It should come as no surprise that its QuietComfort headphones are both its flagship model, and among the best-selling. But the thing is, the QuietComforts have remained wired as more and more rivals are switching to wireless (not to mention upcoming phones that are expected to ditch the headphone jack). That has finally changed.
Bose has just announced the QuietComfort 35 (QC35), the follow-up to the previous QC25 model, and the over-ear headphones don't have a wire in sight. The QC35s feature a design similar to their wired siblings, and come in silver or black. They skip the flashy designs and colors that Beats have become known for, and instead are compact, foldable, and lightweight, thanks to the plastic construction.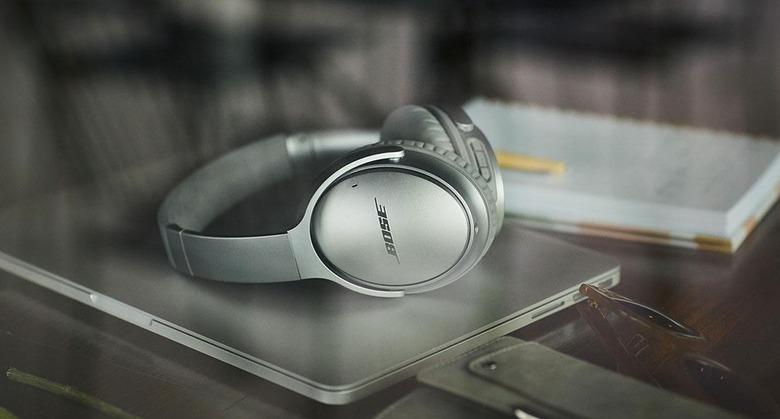 The QC35s rely on a Bluetooth connection, with buttons for adjusting volume, skipping tracks, and power found on the right earpiece. Bose says the headphones offer a battery life of up to 20 hours, but that can be stretched to 40 hours when paired with the included 3.5mm cable.
But the QC35s aren't the only headphones Bose is unveiling today. Next is the QuietControl 30, a pair of wireless earbuds with a neck ring form factor. Not only do the QuietControl 30s also offer noise cancelation, but the feature is adjustable. Using either the Bose Connect phone app or the physical in-line remote, users can turn the noise-canceling up or down depending on their situation or environment.
The QuietControl 30s come in matte black, and Bose says the earbuds will offer up to 10 hours of battery life with noise-canceling set to max.
Bose's new QC35 headphones are available starting today at a price of $350. The QuietControl 30, on the other hand, will hit stores in September for $300.
SOURCE Bose