Bosch unveiled world's first all-day transparency smartglasses solution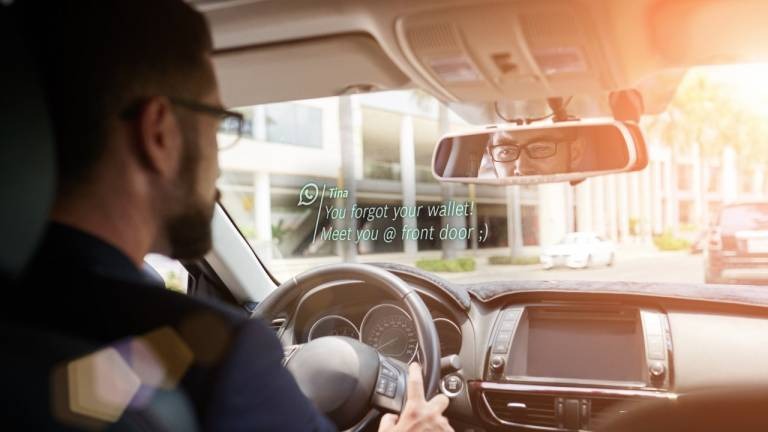 The problem with smartglasses that have been put on the market so far is in several aspects. Many smartglasses didn't look like something that people would be willing to wear all-day. The other issue was one of power with the glasses not having the battery life for all-day use. Bosch thinks it has solved the all-day smartglasses issue for the masses with its Light Drive system.The Light Drive system for smartglasses creates what Bosch claims to be the world's first all-day transparency smartglasses solution. The Light Drive that Bosch has created is the smallest on the market with 30% less depth than other solutions. While having less depth, the system is also the lightest on the market at under 10 grams.
The system is also able to deliver high quality and bright images, even in direct sunlight. Bosch will be showing off the Light Drive display solution for rapid integration at CES 2020. The solution that it will be showing off at CES 2020 is a Light Drive module that is a sole source, all-in-one technology stack.
The solution has the MEMS mirrors, optical elements, sensors, and onboard processing needed. The system provides perceived total transparency for the user and is nearly invisible to others. There is no externally visible display or integrated camera, two of the main issues with past systems. The system will also work with eyeglasses to correct vision for users. It's compatible with curved and corrective lenses.
Bosch says that the system is perfect for working all day and provides just in time, hands-free messages. The solution is ideal for navigation, calls, and notifications like alarms, calendar reminders, and messaging platforms. The glasses could help drivers keep their eyes on the road and prevent distraction with phone screens. The system will be available in 2021 to high-volume manufacturers.