Borders taking pre-orders on Libre eBook Reader Pro for $119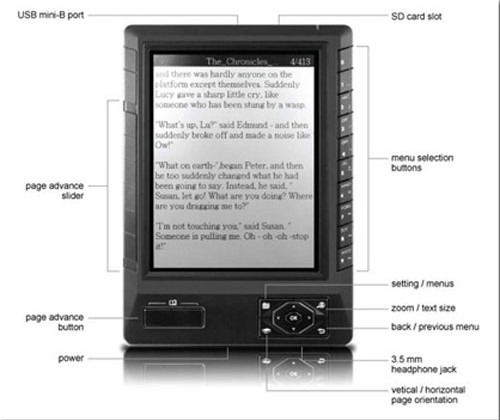 Early in May we talked about the Borders Kobo eReader that went up for pre-order at Borders.com for $149.99. Borders isn't content with offering only one eReader like most of the other large book sellers are offering.
Borders plans to offer multiple devices with a good, better, best scheme. One of the eReaders in this scheme for Borders is the Libre eBook Reader Pro that is up for pre-order right now. The device can be ordered for $119 and will ship on July 2. The device will require the Borders eBook app for loading content onto the reader.
The Libre is made by Aluratek and uses a reflective light LCD screen to look like real paper and be easy on the eyes. The reader has a SD card expansion slot for storing more books. It can be synced with a Mac or PC. That screen measures 5-inches and the reader physically measures 6" x 4" x 0.35" and weighs 7.6 ounces. Internal memory is 256MB and the SD card slot supports up to 32GB of storage. The battery promises 24 hours of continuous runtime.