Borderlands: The Handsome Collection goes free this weekend, but not for everyone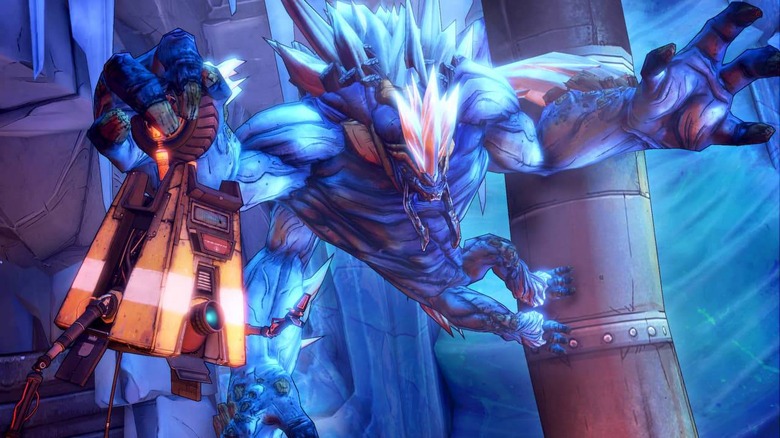 It's been a big week for Borderlands fans. Not only did Gearbox release more Borderlands 3 details – including its release date – but the original Borderlands received an updated Game of the Year Edition for modern day platforms and Borderlands: The Handsome Collection got a nice 4K upgrade. Now, to cap off a week of news and launches, The Handsome Collection has gone free-to-play for the weekend.
Obviously, Gearbox is looking to capitalize on the hype surrounding the franchise by letting people play The Handsome Collection for free for a few days, with the hope of converting some of those players into buyers once the free weekend is over. Unfortunately, not everyone will get to check out The Handsome Collection on the house.
As detailed by the official Borderlands Twitter account, this free weekend only applies to Xbox One and Steam – meaning PS4 players are being left out in the cold. The free weekend is on now, running until April 7th at 11:59 PM PT for Xbox One and April 7 at 10 AM PT for Steam.
If you decide to try it and you find that you like it, then you can pick up the game at a discount as well. The Handsome Collection has been discounted to around $15 on all platforms, which isn't bad considering a purchase nets you Borderlands 2, Borderlands: The Pre-Sequel, and most of both games' DLC (of which there is a lot). Though PS4 players don't get to participate in the free weekend, that discount does apply to the PlayStation Store version of The Handsome Collection as well.
Picking up The Handsome Collection is a good way to get up to speed on the series before Borderlands 3 launches. The latest game in the series will arrive on September 13, and though it's a hotly anticipated game, the fact that it'll be exclusive to the Epic Store for six months after launch has been causing some commotion. We'll see how that all shakes out in time, but for now, be sure to take The Handsome Collection for a spin if you've yet to experience the insanity that is the Borderlands franchise.