Borderlands 3 is almost certainly getting PAX East good news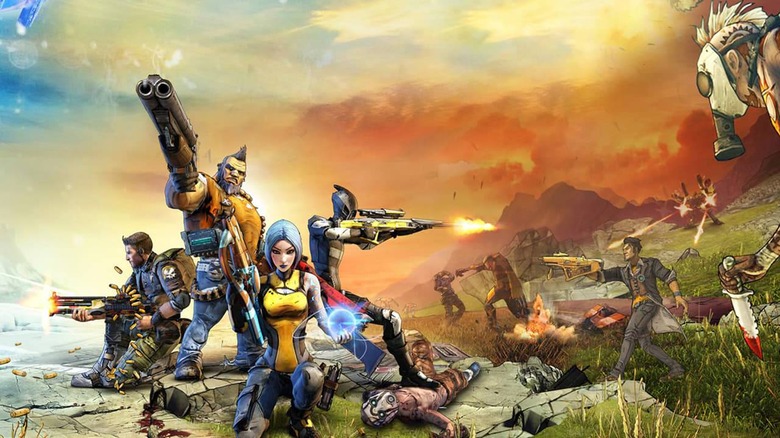 A couple of weeks back, the organizers of PAX East published a very interesting listing for Gearbox Software's main theater keynote at the show. Gearbox isn't a stranger to PAX, but this listing in particular seemed to be setting the stage for big things. "We will have never-before-seen reveals, exclusives, and surprises, so don't miss out," the teaser reads, leading many to believe that Gearbox is planning to reveal Borderlands 3 during that panel.
Fast forward to today and there's now little question that Borderlands 3 will be the star of that panel. Gearbox has published a teaser for the panel to its Twitter account, and it's got a very distinct look to it. Have a look at it below.
— GearboxOfficial (@GearboxOfficial) March 12, 2019
After seeing that, we're not really expecting anything other than Borderlands 3 at PAX East. It's also worth noting that the highway exit number on that sign is "3," so if the use of Borderlands' unique art style didn't convince you, maybe that will.
It's been a long time since we saw a proper Borderlands game release, which was 2014's Borderlands: The Pre-Sequel. We have to go all the way back to 2012 for Borderlands 2, the last numbered release in the series. To say that fans have been waiting a while for Borderlands 3 is understating it a bit.
We shall find out what, exactly, Gearbox is teasing soon enough. Gearbox's panel is slated to go down on March 28 at 2:00 PM Eastern, and we'll be covering the panel's big announcements right here at SlashGear. While we wait for the show to roll around, head down to the comments section and let us know what you're hoping for out of Borderlands 3!