Borderlands 3 Gameplay Reveal Set For Today: How To Watch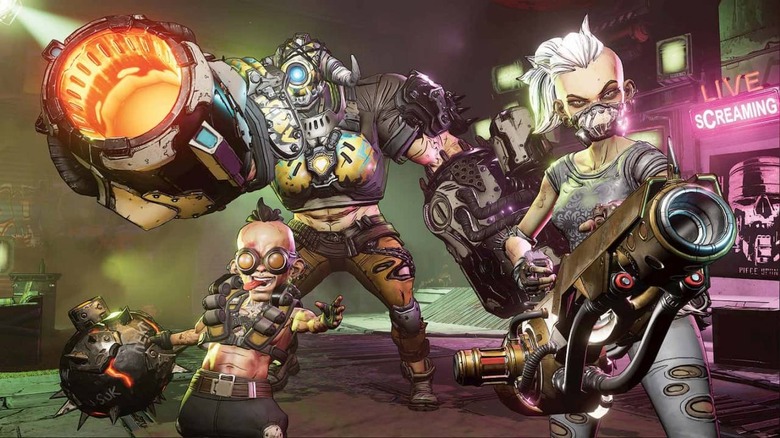 Back at PAX East, Gearbox did precisely what we were expecting it to and revealed Borderlands 3. At first, all we got was a reveal trailer that showed off the game's cast of characters, but in the time since that PAX East event, more details have come out of the woodwork. We now know when Borderlands 3 will release, how many different editions it'll launch in, and at least a little bit more about the game's four Vault Hunters and two primary antagonists.
There's one thing we haven't seen yet, though: gameplay. That will all change later today, as Gearbox is planning to host a gameplay reveal livestream at 10 AM Pacific/1 PM Eastern. Gearbox promises that it'll announce new information about the game during this livestream, but we'll also get the chance to see popular Twitch streamers play the game for the first time.
There are a couple of different ways to watch today's event, starting with the YouTube stream embedded above. If you can, however, you might want to watch on Twitch with Gearbox's ECHOCast extension active, as that gives you the chance to earn in-game loot as you watch the stream. Regardless of where you watch, the stream will actually be live with a pre-show a half-hour before the main event is scheduled to begin.
Though Borderlands 3 won't be out until September, it's already caused its share of controversy in the PC gaming space. Shortly after the game was first announced, Gearbox and 2K confirmed that the PC version will be exclusive to the Epic Games Store for six months after launch. PC gamers aren't too fond of Epic's attempts to grow its market share by pursuing exclusivity deals, so unsurprisingly, Gearbox and 2K received quite a bit of push back over their decision.
Whether or not that Epic Store exclusivity will hurt Borderlands 3's sales in the long run remains to be seen, but for today at least, all of the focus will be on what this gameplay reveal event has to offer. We'll be covering the day's big announcements here at SlashGear, so stay tuned for more.