Borderlands 2 Torgue DLC on all platforms today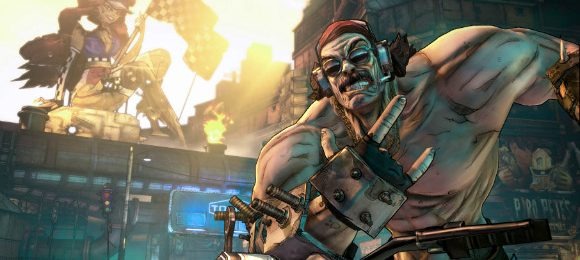 Just a friendly reminder to all of you Borderlands 2 players out there: Mr. Torgue's Campaign of Carnage is available today across all platforms. This is the second DLC expansion to Borderlands 2, following the release of Captain Scarlett and Her Pirate's Booty last month. It can be had on Xbox 360, PS3, and PC for $9.99 or 800 MSP – that is, unless you purchased a Borderlands 2 season pass, in which case you can just straight up download it.Mr. Torgue's Campaign of Carnage sounds a like lot Mad Moxxi's Underdome Riot from the first game, with players heading off to the Badass Crater of Badassitude to participate in arena combat against waves of enemies. Unlike Underdome Riot, however, Campaign of Carnage features its own mini-campaign, complete with a number of side missions to complete.
That's on top of the new enemy types and a new currency called Torgue Tokens that can be redeemed at special vending machines for powerful loot. It sounds like Mr. Torgue's Campaign of Carnage should be a great addition to the base game, but sadly, the level cap isn't going up in this DLC. We have no idea when that will happen – if that'll happen at all – but there are two more DLC packs planned for Borderlands 2, so players might get their level cap increase in one of those.
Of course, Gearbox could also simply opt to raise the level cap without a DLC release, as the studio did with the original Borderlands. Either way, there are many players out there ready to level up their characters further, so we're hoping that the level cap gets bumped up above 50 soon. Will you be picking up Mr. Torgue's Campaign of Carnage, or is this one you plan on skipping?