Borderlands 2 declared Raptr's most played new game of the year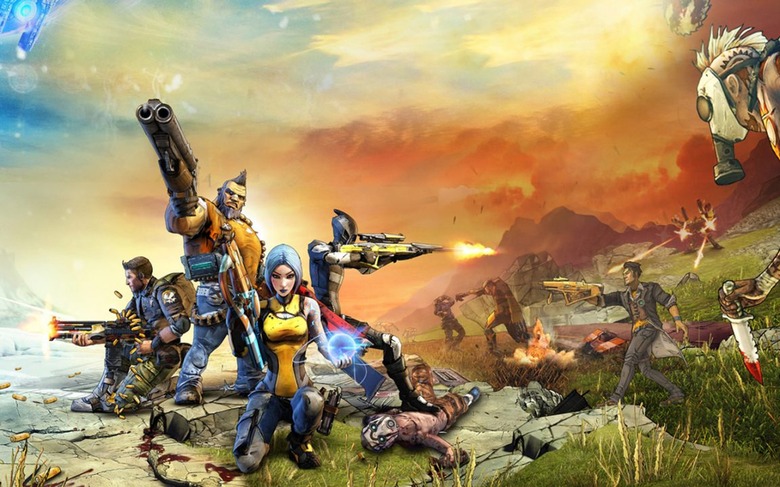 Borderlands 2 was undoubtedly one of the biggest games of the year, and now game tracking service Raptr is giving it all sorts of year-end awards. According to Raptr, Borderlands 2 was the Most Played New Game of the Year among its tracked players, which isn't surprising considering it's such a blast to play with friends. Borderlands 2 also took home Raptr's "No Bathroom Break" and "Most Played Long-Awaited Sequel."
MCV reports that Borderlands 2 was able to net 200% more playtime than Diablo III, which finished second in the running for Most Played New Game of the Year. While that's certainly impressive, Borderlands 2 wasn't able to snatch the title Most Played Game of the Year away from Modern Warfare 3. Portal 2 was given an award for "Biggest Boost from User-Generated Content," which again is relatively unsurprising since the roll out of the Steam Workshop has ushered in plenty of user-generated content for the game.
Minecraft: Xbox 360 Edition was called out as the Most Played XBLA Game, while Most Played New IP went to Dragon's Dogma, Capcom's excellent RPG from earlier in the year. Interestingly enough, Star Wars: The Old Republic was named the Most Successful Paid to Free-to-Play Game, despite the fact that it only went free-to-play a few weeks ago and BioWare has imposed some pretty strict limitations on players who don't pay anything to play.
So there you have it – those are Raptr's awards for 2012, based on gameplay data from 15 million people playing on Xbox 360 and PS3. Given Borderlands 2's immense popularity, it's no wonder it took home three awards, but we're also glad to see games like Minecraft: Xbox 360 Edition and Dragon's Dogma on the list. What do you think of Raptr's end-of-the-year awards?