BOOX eReader Hands On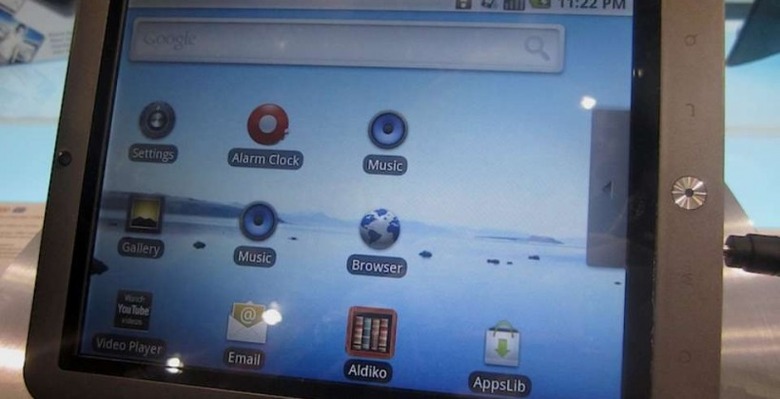 Not many eReaders were on the show room floor at the Consumer Electronics Show, but we managed to find one, and while it may not be the number one eReader on the market, it's certainly got the potential in there somewhere. Of course, without a name brand that folks can recognize, it may not rise to the top of the pack in record time. The BOOX M Series eReader device doesn't slack on the features, at least.
The BOOX M Series eReader is running Android under the hood, but it looks like it's Android 1.6 at best. The display measures in at 9.7-inches, and features a Vizplex display. There's an 800MHz processor, and 4GB of Flash. It features USB 2.0, and there's a microSD card slot that can be expanded to 32GB. A 3.5mm audio port means you can listen to your music while you're reading. It has integrated WiFi, but no support for 3G. It has a 1600mAh rechargeable battery inside.