Boost Max+ by ZTE lands on Boost Mobile packing 5.7-inch screen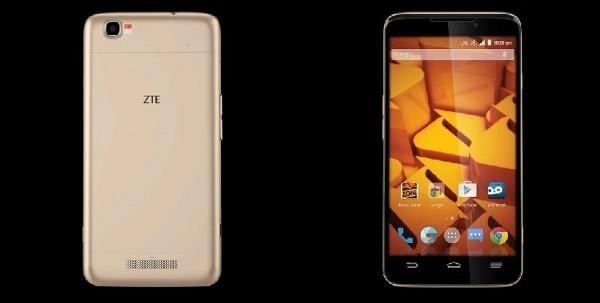 Boost Mobile has a new smartphone that has launched for no contract fans to choose from. The smartphone is called the Boost Max+ by ZTE and it brings a big screen smartphone to the mix packing a 5.7-inch HD IPS screen. That big screen is covered with Corning Gorilla Glass to prevent cracks and scratches during drops and normal use.
The Boost Max+ runs Android 5.1 for the operating system and boasts Dolby Digital Plus sound. The smartphone can be used as a mobile hotspot for an extra $5 per month on your plan and supports 3G and 4G connectivity.
The rear camera is an 8MP unit and the front facing is a 1MP unit capable of capturing 720p video. The brain of the smartphone is a 1.2GHz quad-core unit paired with 2GB of RAM. Internal storage is 16GB and there is no mention of a memory card slot for storage expansion.
One of the biggest downsides for those who like to have multiple batteries ready to go is that the Boost Max+ battery is non-removable. It packs 3400 mAh of power inside good for 16 hours of talk. The Boost Max+ measures 6.5" H x 3.25" W x 0.4" D and weighs 6.87 ounces. It is available on the Boost Mobile network for $199.99.
SOURCE: Boost Mobile