Boogie Board reinvents the Magna-Doodle with a transparent LCD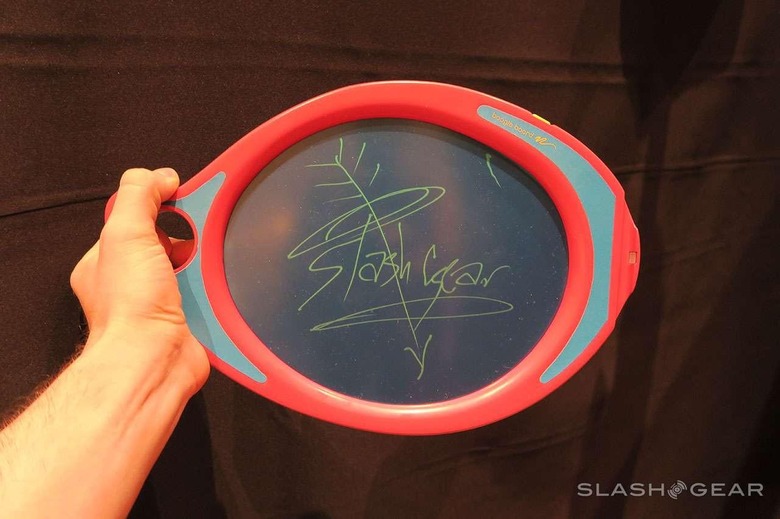 Depending on your age, you might have played with a toy called a Magnetic Writing Board – called a "Magna-Doodle" by Fisher-Price. You drew pictures on a board with a special magnetic stylus and erased whatever you wrote with a swipe of another movable bar in the toy. Now we're seeing a device called the Boogie Board Play N' Trace that does something very similar, but here with a digital interface and a transparent area to draw and write. All it needs is a couple AA batteries.
This device works with either the stylus it has attached to it or your finger – or whatever else you happen to have lying around. Once you've drawn what you want to draw and want to start something new, the yellow button in the upper right of this device resets to blank.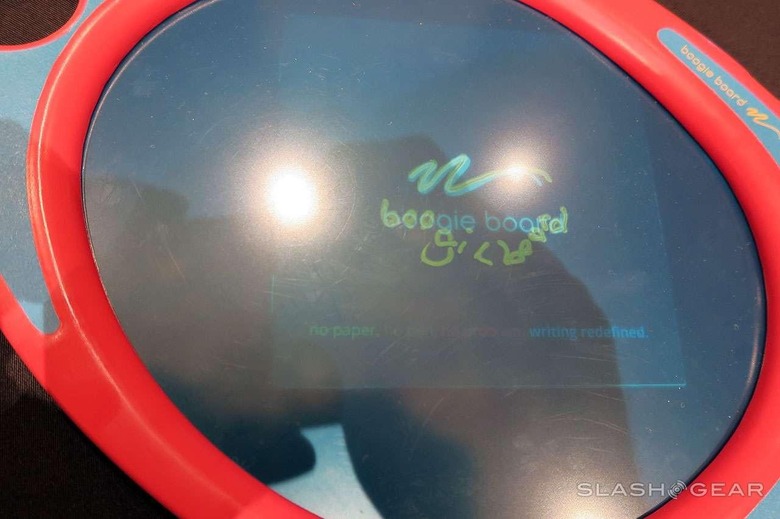 The blue-tinted LCD screen being semi-transparent allows you to see through and trace whatever you feel like tracing.
The entire unit is shaped like a painter's pallet to encourage artistic endeavors – there's even a thumb hole!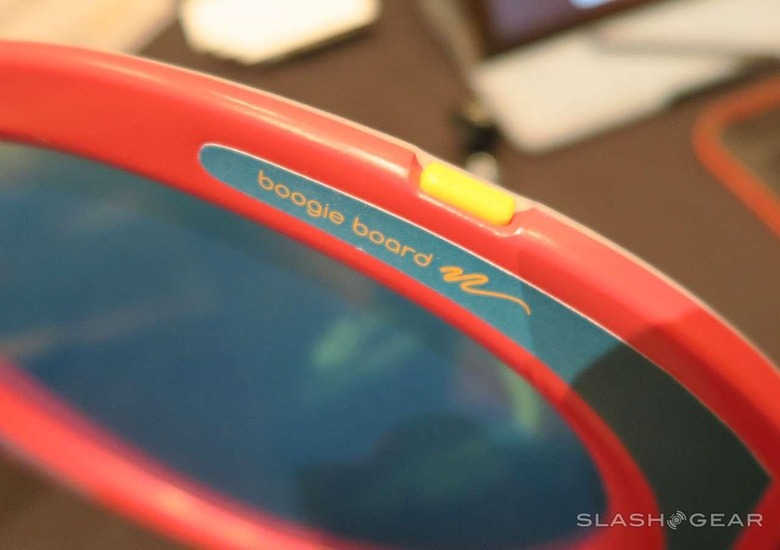 The release of this device is still a ways off – it'll be arriving on the market close to the end of 2015, in time for the holidays. When Kent Displays do release this machine, it'll cost right around $30 – well within the bounds of "I'm going to go right ahead and buy this for my little niece or nephew this Christmas" buy-on-a-whim purchases.
Check the timeline below for closer looks at the Boogie Boards that've been released over the past several years, as well.