Bonnaroo 2012 livecast hits YouTube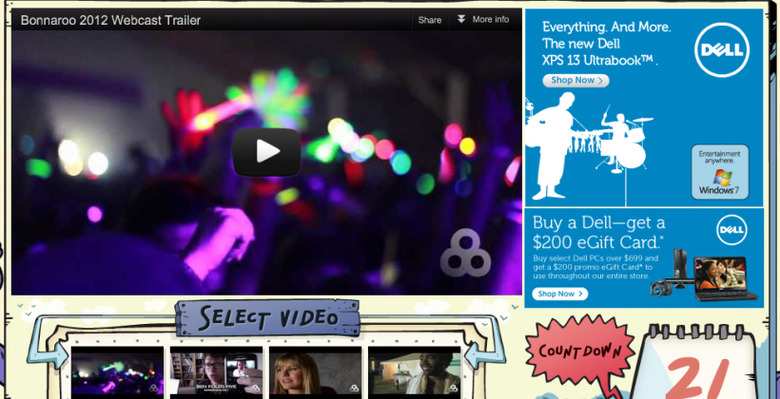 This year at one of the largest and most jangly of music festivals you'll see a few cameras here and there run by no less than Google as the entirety of the event will be shown live via YouTube! This event takes place from June 8th until the 10th and the entire schedule can be seen right here in the post you're now in. This event has for several years featured acts such as Phish, Red Hot Chili Peppers, and Ben Folds Five, this year starting off the festivities with none other than Ben displaying a BlackBerry device showing him teasing the event last year – for this year.
Ben Folds is notorious for projecting his concerts and exploits across the web in the past, once even using a random video chat application to show an entire concert for free to whichever lucky citizen of the web who realized what they were watching. This time we're getting the entirety of his part of the festival as well as the entire rest of the festival from start to finish. All you've got to do is head on over to the Bonnaroo YouTube Channel and get your swerve on.
You'll be rolling out with so many jam bands you won't know what end you entered on and what end is the tail end. This is a festival that generally plays host to music lovers galore, but certainly isn't the sort of place you'd take a kid. Thusly let them all listen from home, free from all the strange oddities that propagate the concert environment!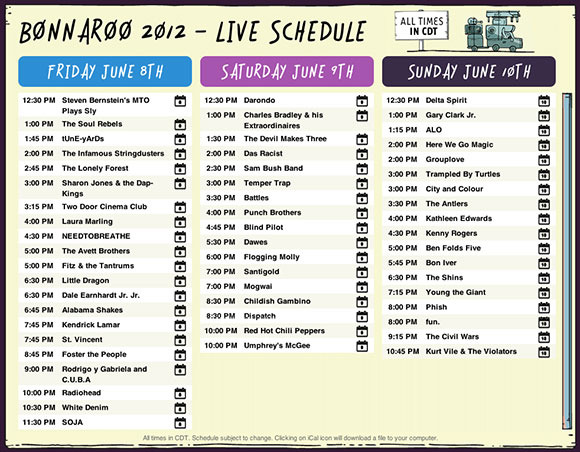 You'll want to check out Radiohead, Flogging Molly, Red Hot Chili Peppers, The Shins, Bon Iver, Kenny Rogers, The Avett Brothers, Das Racist, and the best of them all, Trampled By Turtles! For real, folks, go watch em all from the comfort of your own glowstick and black paint covered basement and dance until the sun comes back!