Boise State University Greenspeed team aims for 215mph on vegetable oil diesel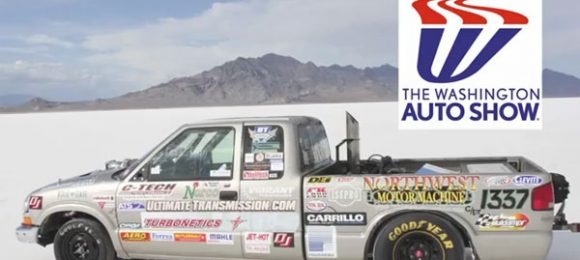 A team of students from Boise State University that participate in automotive projects announced this week that they intend to go for an existing land speed record for petroleum powered trucks of 215mph. The team is called Greenspeed and they are aiming at the 215mph record with a diesel truck using fuel derived from vegetable oil.
If the team is able to hit more than the 215mph mark, they will own the land speed record for the diesel truck classification, including trucks that burn traditional diesel fuel. The first attempt by the Greenspeed team to take the record will be attempted at the Bonneville Salt Flats in Utah. The team is using a modified 1998 Chevrolet S-10 truck.
The truck already broke the 98mph record for vegetable oil-fueled vehicles this past November by putting down a top speed of 139mph on a dry lakebed in El Mirage in the Mojave Desert at a Southern California Timing Association Race. The goal of the Greenspeed team is to prove you don't have to give up performance to go green.