Boeing's autonomous air taxi has a successful first test flight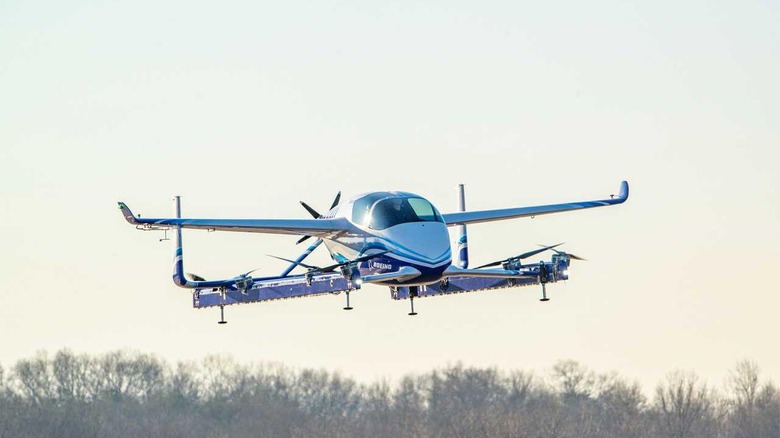 Boeing has announced that it has completed the first successful test flight of its autonomous passenger air vehicle or PAV. The test flight was performed in Manassas, Virginia and the PAV is a vehicle aimed at urban air mobility. PAV is an electric vertical take-off and landing (eVTOL) aircraft, and the aircraft maker plans to continue to test and advance the safety and reliability of on-demand and autonomous air transportation.
During the flight test, the PAV prototype performance a controlled takeoff, hover, and landing. The test gave the vehicles autonomous functions and ground control systems a workout. Boeing plans future flights that will test forward, wing-borne flight and the transition phase between vertical and flight modes.
Boeing notes that the transition phase is the most significant engineering challenge for any high-speed VTOL aircraft. The PAV has gone from conceptual design to a flying prototype in one year. Boeing has designed the aircraft to be fully autonomous from takeoff to landing. Its electric motors have a range of up to 50 miles, and the aircraft is 30-feet long and 28-feet wide.
The advanced airframe integrates propulsion and wing systems for efficient hover and forward flight. The PAV is part of the Boeing NeXt portfolio, but the PAV isn't the only autonomous aircraft in the mix.
NeXt also includes an unmanned fully electric cargo air vehicle or CAV. That aircraft is designed to transport up to 500 pounds of cargo. That aircraft completed an indoor test flight in 2018 and will have an outdoor test flight this year.