Board of Awesomeness couples Win8 tab, Kinect and deathwish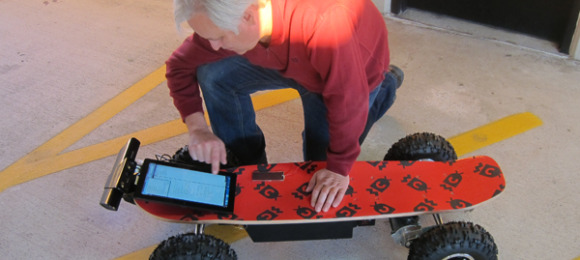 A prototype Windows 8 tablet, a Kinect sensor bar and an electric skateboard: not exactly your typical gaming setup nor, indeed, your average method of transportation, but actually the handiwork of Chaotic Moon. Dubbed the "Board of Awesomeness", the battery-powered 'board can move at up to 34mph, relying on a combination of video, speech and gesture recognition, localization data, accelerometer data, and other information to react to the rider.
"Project Sk8" uses an unreleased Samsung Windows 8 prototype tablet mounted to the top of the motorized skateboard. From it, riders can control the speed settings (with a choice of slow, medium and fast) and visually keep track of their gestures. Those are spotted by the Kinect, and when you push your hands forward the skateboard moves forward too.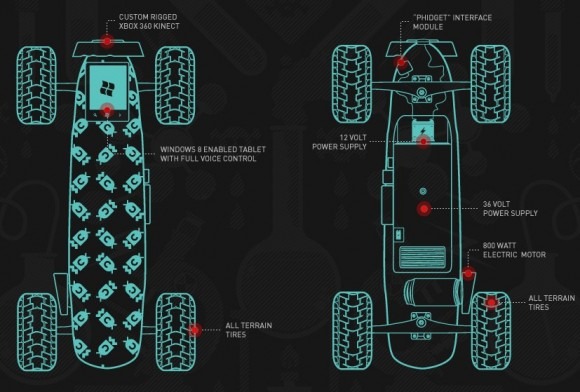 Pulling your hands back slows things down; alternatively you can just fall off. Exactly how useful in the real world all this is, we're not sure, but it sure beats the bus.