Beoplay H9 wireless over-ear headphones pack active noise cancellation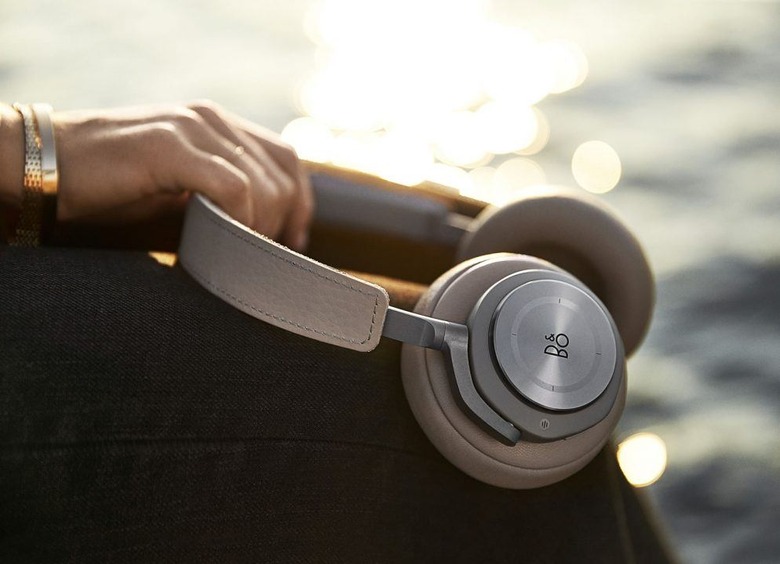 For those out there who want headphones that look and sound good, B&O Play has a new offering called the Beoplay H9. These headphones are all about premium in listening experience and design with over-ear H9 headphones that aim to be comfortable and eliminate outside noise. The headphones use ANC noise cancelling tech to remove the listener from the sound around them and allow you to focus on the music you are listening to.
H9 headphones are wireless needing no cables to connect to your mobile device. The craftsmanship is a big part of the design with premium and lightweight materials. The headband uses a solid aluminum frame that is covered in stitched cowhide leather. The ear cushions are covered in soft lambskin with adaptive memory foam underneath designed to adapt to the shape of the ear for comfort and breathability.
That adds up to being able to listen for longer durations in comfort. The ear cushions also act as a passive noise isolation element that works in conjunction with the active noise cancellation tech. Controls are in a touch interface in anodized aluminum on the right ear cup. The controls support both touch and swipe gestures to activate noise cancelling, change songs, answer calls, and control the volume.
The internal battery will run the noise cancellation for up to 14 hours with a three hour charge. The battery is swappable and an audio cord can be attached if you run out of power. The sound profile can be adjusted via the Beoplay app available for Android and iOS devices. H9 headphones will come in black and argilla grey colors. Pricing is set at $499 in the US including the carry bag, charge cable, and audio cable, H9 headphones go on sale in December.
SOURCE: Beoplay