B&O BeoVision Eclipse wraps LG OLED in stunning design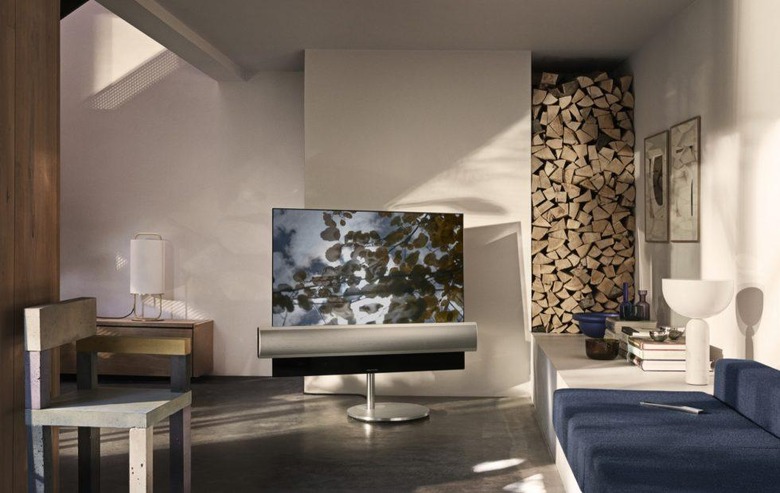 Bang & Olufsen has outed its latest high-end TV, the BeoVision Eclipse, partnering for the first time with LG in the process. The new set, announced at IFA 2017, wraps one of LG's OLED panels in B&O's legendary Danish style, mixing gleaming metal, fabric, and a motorized floor stand. According to B&O, it's the first of a partnership that will impact all of the company's TVs moving forward.
That's seemingly a recognition that the TV segment is increasingly dominated by a few brands, and even fewer panel manufacturers supplying them. Looking ahead, LG's screens will be inside all of B&O's new models. "The partnership will enable Bang & Olufsen to focus on its core capabilities of design, craftsmanship and acoustics," the company says, "and combine this with LG Electronics' technological leadership in OLED TV technology including their webOS and 4K video processing capabilities."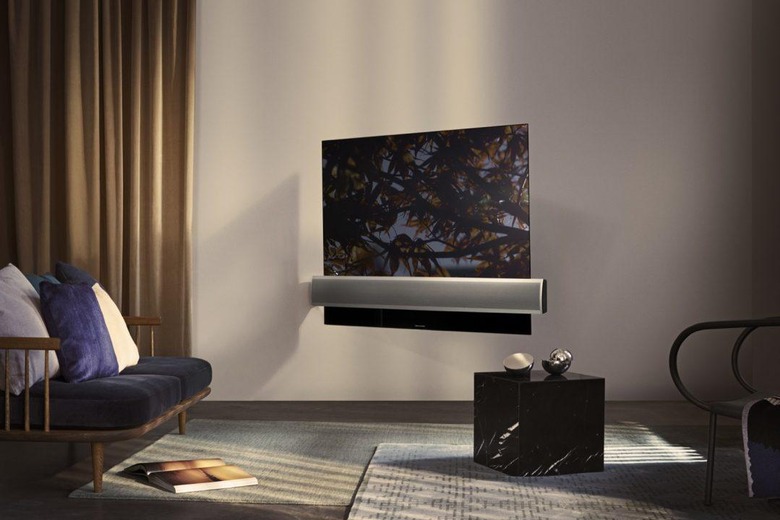 For the moment, though, there's just one example of the deal, the BeoVison Eclipse. Available in 55-inch and 65-inch sizes, both with 4K resolution, they each run webOS 3.5. That means integrated streaming for video and music, with services like Netflix, Amazon, and YouTube, Spotify and Deezer, and Chromecast audio.
Control is via a single remote, the BeoRemote One BT; i's been updated with shortcuts to favorite channels, streaming services, or devices. Onboard there's a 450W three-channel SoundCentre, with stereo speakers and a center channel. However, you can optionally add surround speakers from B&O's standalone range.
As you might expect, there's just as much attention paid to how the TV looks when turned off as when the screen is on. The cover-glass for the display continues behind the SoundCentre bar in the center; that bar extends beyond the display on either side, bowed gently. There's the choice of aluminum or different color fabrics for the speaker fascia.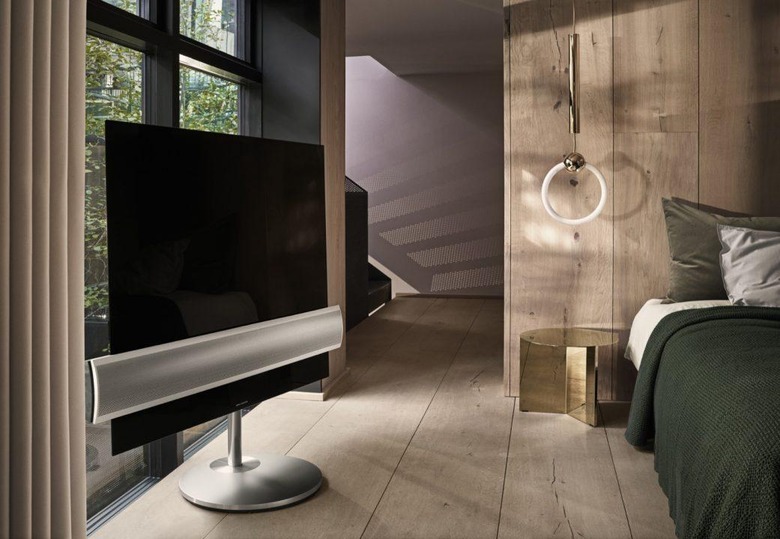 As for the motorized floor stand, it not only swivels but can actually move across the floor, all by remote control. Alternatively, there's the option of both motorized or manual wall brackets.
Unsurprisingly, none of this comes especially cheap. LG's own OLED TVs aren't inexpensive, and when you add B&O design to that it gets even more pricey. The BeoVision Eclipse 55-inch comes in at $10,990 for the wall-bracket model, while the 65-inch version is $15,990.