B&O Beoplay A9 2019 brings Google Assistant voice control to the mix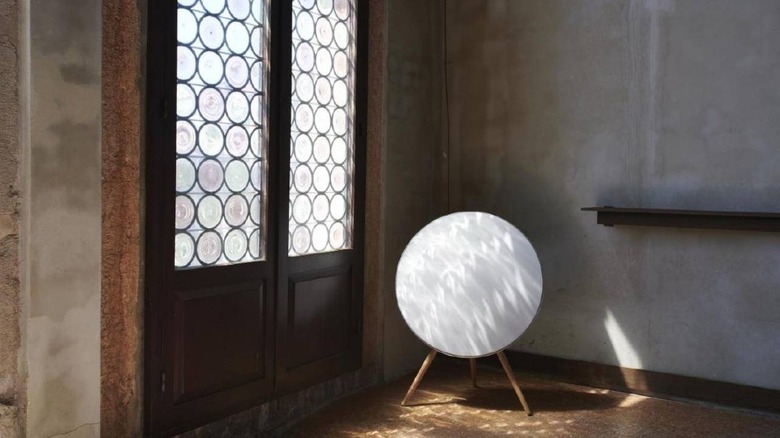 You probably wouldn't expect the Beoplay A9 to be a speaker when you first see it and instead presume it to be some artistic home decor. That's exactly what Bang & Olufsen intended and its continued availability in the market since 2012 is a testament to that strategy. But 7 years is a long time for a wireless speaker, even one as eye-catching as the Beoplay A9. For its fourth edition, B&O is bringing the "satellite dish" to modern times by giving is some smarts courtesy of Google Assistant.
The Beoplay A9 was meant to be seen and touched. Its large circular form also offers touch-sensitive controls so that no buttons will mar its flawless design. That, however, does require you to approach it, especially if you don't have your phone in hand.
With the 4th gen Beoplay A9 (2019), B&O is adding voice control to the speaker. And not just any voice control, mind, but one of if not the smartest one around. The company doesn't go into detail about what Google Assistant can do on the Beoplay A9 but that's pretty much uniform across all Assistant-powered speakers.
Of course, a single feature, even if that important, won't be enough to justify an upgrade. The Beoplay A9 (2019) definitely offers more, including two new full range drivers on the back for a larger soundscape. A stronger streaming engine has been installed for better performance when connecting via Chromecast or Airplay 2. And definitely not the least, Active Room Compensation promises the best performance no matter what room the speaker is in.
Those features do result in a price bump and the B&O Beoplay A9 (2019) will retail for $3,000 when it becomes available on May 14. The speaker will still offer design options such as white with oak legs, black with walnut legs, and bronze tone and brass tone special editions. It will also come with a stylish, refined fabric cord to match, but customers in India and China will have to settle for the regular plastic cord.