B&N NOOK2 trademark application tips next ereader?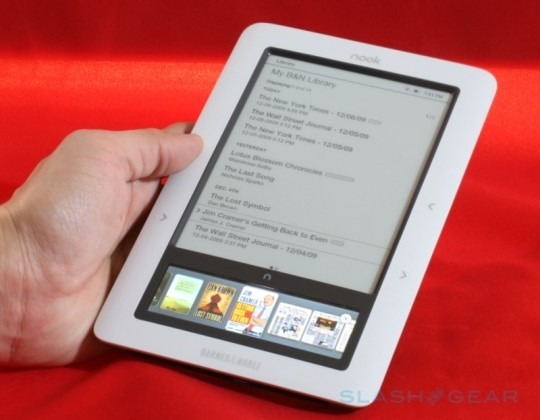 Barnes & Noble has been on a trademarking spree, applying for names including NOOK2 – suggesting a second-gen ereader – along with Nook Smart, Nook Cook and even Nook Kids. Pocketnow have dug through the USPTO applications, and reckon that while the Nook Kids description matches that of the presumably hardware NOOK2, it may well be a content-only platform and companion iPad app.
Nook Cook, meanwhile, is described as a "downloadable software application providing information on cooking, recipes, and related information in the field of food." Nook Smart seems connected to the existing Nook Study educational system in some way.
Finally, there's a "Nooksellers" trademark which seemingly describes a service combining online and telephone support as well as a media recommendation and social network system. B&N describes this as "a web site for users with specific informed recommendations of specific consumer products and services validated by the inputted preferences and social network of the user; providing a web site for users with exclusive personalized recommendations on books, electronic books, authors, book subject matter, book genres, music and digital media entertainment."