B&N NOOK for Web puts ebooks in your browser
Barnes & Noble has launched NOOK for Web, a way to read ebooks from the company's catalog in your browser rather than on a dedicated ereader, tablet or smartphone. The new service runs in Chrome, Safari, Firefox and Internet Explorer, with instant access – registration free – to ebook samples, and then the same purchase options as on a NOOK Tablet or similar device.
Meanwhile, to sweeten the deal – and make you at least try it – B&N is offering six bestsellers free of charge for those signing up to the NOOK for Web service. Map of Bones by James Rollins, Sex and the City by Candace Bushnell, The Vow by Kim Carpenter, The Boxcar Children Summer Special by Gertrude Chandler Warner, Brave by Tennant Redbank, and Perfect Island Getaways by Patricia Schultz, are all available to access through the browser-based interface without charge, as long as you do so before July 26.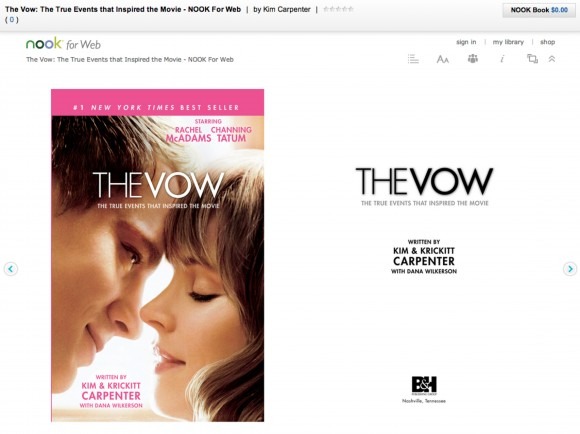 There's also synchronization with any other NOOK device or app you may be using, so you can stop reading on the web and pick up where you left off on your tablet. Readers can adjust font and text size, as well as share details on what they're currently reading through social networks like Facebook and Twitter.
What you don't seem to get, at least for the moment, is any way to annotate or highlight sections in the ebook. Whereas most ereaders allow you to grab snippets of text or flag up passages for easier recollection later, there's no such functionality in NOOK for Web. Nonetheless, as a browser-based system, it would be easy enough for B&N to add such a feature in at some point in the future.