BMW X7 Concept revealed ahead of Frankfurt Auto Show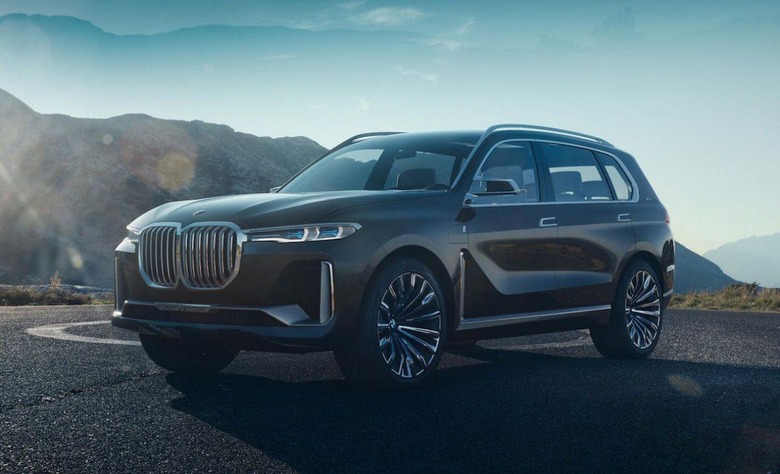 The 2017 Frankfurt International Auto Show is only a few days away now, but BMW has decided to pull the curtain back a bit early on its largest SUV yet: the Concept X7 iPerformance. The upcoming crossover will top the German carmaker's existing X5 SUV by offering three-row seating, as well launching as a plug-in hybrid model. BMW has been busy with its concepts lately, with the X7 coming after the recent 8 Series and Z4 reveals.
The first noticeable thing about the SUV's design is the front end and how BMW covered it with a huge version of their trademark "kidney" grilles. Contrasting this is a pair of extra thin LED headlights, giving the whole thing a big-nostril, angry face kind of look. The car's overall profile is much more reasonable, however, with plenty of room provided for three rows of seats, and large wheels it keep everything in proportion.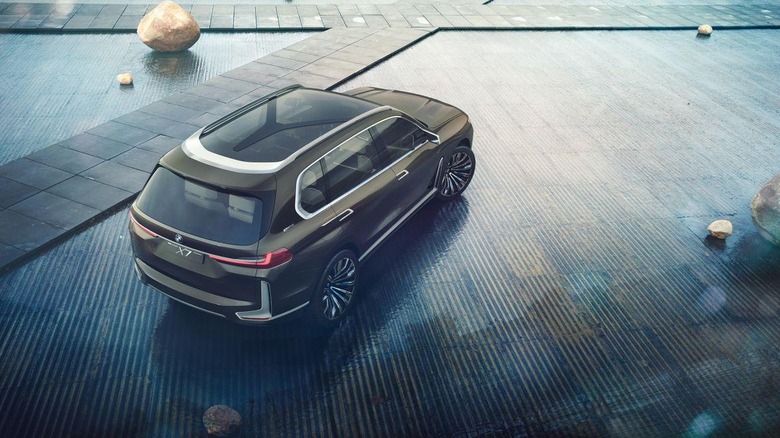 The real interest should be in the interior, as that's where people will spending most of their time with a vehicle like this. With the X7, BMW is showcasing a lot of tech under the almost all-glass roof. This includes an updated iDrive infotainment system that sits alongside the gauge cluster, and plenty of surfaces covered in either aluminum, leather, or wood. The rear seats even get their own entertainment screens, allowing occupants to queue up their music to the car's stereo, interact with the navigation system, and send content to other screens.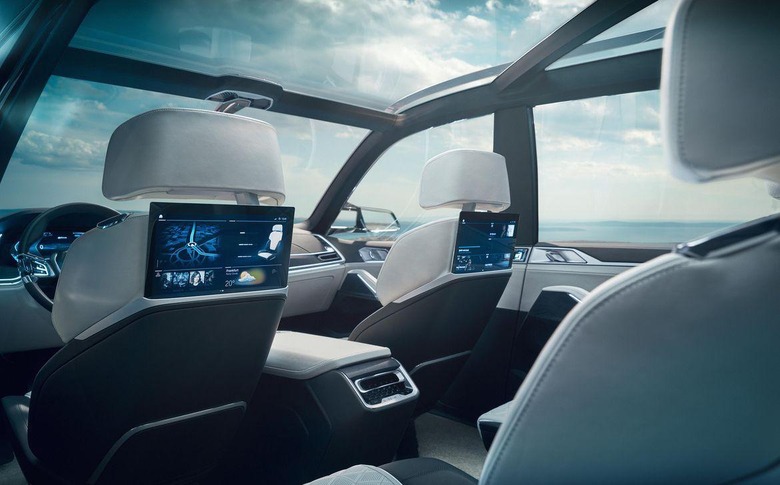 Not much info on the powertrain was released, as we'll likely get that at Frankfurt in the coming days, although a non-hybrid model seems like a sure thing. As a concept, this X7 sounds like it's representative of the production model's size and interior features, but the overall design will almost definitely be toned down before it goes on sale.
SOURCE: BMW