BMW X4 M40i hits dealerships in February packing 355 hp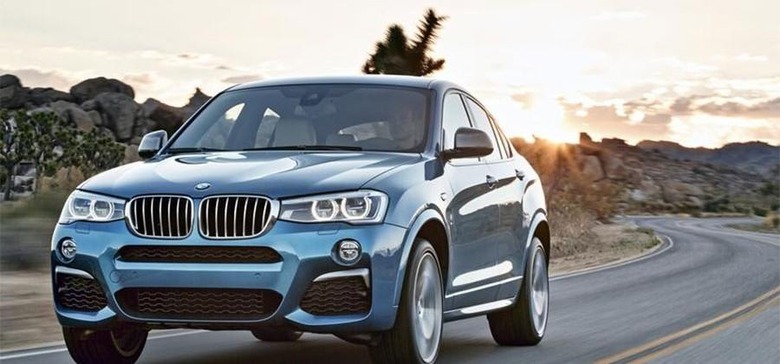 BMW has rolled its latest SUV into the lime light and it's a new version of the popular BMW X4 sports activity coupe known as the BMW X4 M40i. The car will hit dealerships in February 2016 and is a member of the BMW M performance family of vehicles. The M40i gets some exclusive touches to make it stand out from the normal X4s running the streets.
M40i buyers get ferric grey metallic accents on the front and side mirrors of the car. It also gets exclusive 20-inch M light-alloy wheels and optional Michelin Pilot Sport tires. A sport exhaust system with valve control and Black Chrome tailpipes are also featured on the M40i.
Power comes from a TwinPower inline 6 engine making 355hp and 343 lb-ft of torque. The M40i can streak from 0 to 60mph in 4.7 seconds, the best time in its class. The chassis is specially tuned for driving dynamics with stronger springs and stabilizers than other X4 models.
To squeeze more power out of the turbo engine, BMW fits it with a forged steel crankshaft, piston, and modified rings to survive higher boost levels. It also gets an aerodynamically tuned air intake manifold and the exhaust is optimized to reduce backpressure and improve sound. The m40i has BMW xDrive AWD, pricing is unannounced at this time.