BMW unveils all-new X1 SUV packing 2.0L TwinPower 4-cylinder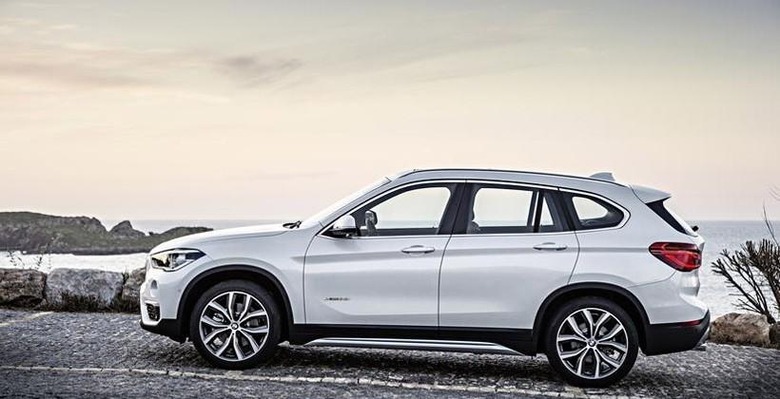 BMW has announced the all-new X1 Sports Activity Vehicle, which is another name for a small SUV. The car is a 2016 model year and will come to the US exclusively at launch in a single form called the BMW X1 xDrive28i. That car will pack a 2.0L TwinPower 4-cylinder engine making 228hp. That might not sound like a lot of power by today's standards, but it makes the 2016 X1 the most powerful car in its class.
BMW uses an 8-speed Steptronic transmission to put the power to the ground and the AWD system is optimized for efficiency. The new X1 also has increased interior cargo room and more headroom than the outgoing model.
BMW fits the X1 with full-LED headlights, BMW Head-Up display, and Driver Assistance Plus. Power front seats are standard in the car and the seating position is raised for front passengers by an inch compared to the outgoing model. Rear seat passengers are 2.5-inches higher up than the outgoing model. Rear seat passengers also get 2.5-inches more rear legroom when fitted with the optional adjustable rear seats and 1.5-inches more rear legroom with standard seats.
BMW offers two non-metallic paint options and nine metallic options with Estoril Blue as an exclusive with the M Sport Package. We mentioned that the TwinPower Turbo 4-cylinder makes 228hp, the torque figure for the X1 is 258 lb-ft. Fuel economy ratings will be offered closer to launch and the car is set to hit dealerships in the fall of 2015.
SOURCE: BMW