BMW teases new 7 Series featuring gesture control and a key with LCD display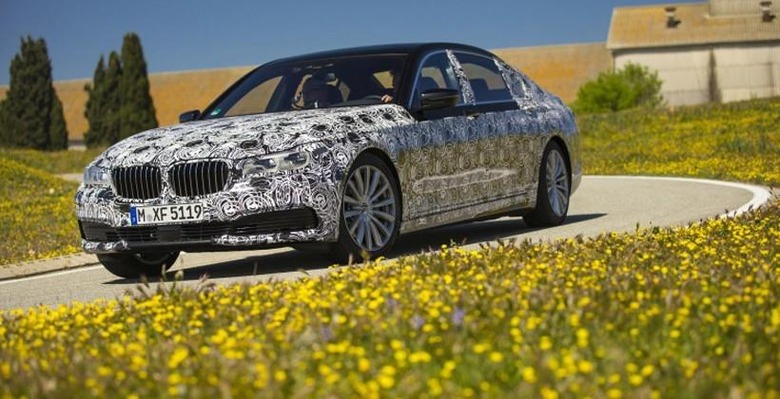 BMW is teasing the all-new 7 Series car and while it's hard to tell what the car really looks like in the teaser ad, it is showing a few of the features the new car will have when it hits dealerships. The new 7 Series will feature a remote-controlled parking system that doesn't need the driver to park the car.
That is a feature we have seen other automakers working on. Automated parking allows you to pull up at the front door of a store or your home and the car will go park itself. BMW says its feature will let the owner move the car in and out of tight parking spaces or garages without having to be behind the wheel.
This feature will use the new BMW Display Key.BMW uses a carbon core in the new 7 Series to make the car 130kg lighter than the current model. Lighter weight means better performance and fuel efficiency. Power for the car will come from a new six-cylinder in-line with BMW TwinPower turbo tech under the hood.
The engine will be mated with an eight-speed Steptronic gearbox. BMW has also used new suspension with Dynamic Damper Control and self-leveling to improve the ride and handling. Gesture controls allow the driver and passenger to operate the BMW iDrive system without having to actually touch any controls to increase volume or accept/reject incoming calls.
SOURCE: Autoblog