BMW talks up Digital Key and more at MWC 2018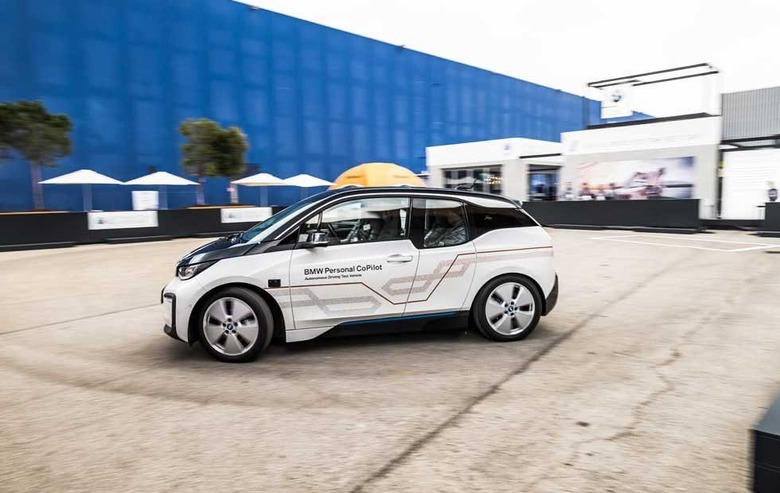 BMW is at Mobile World Congress and it is talking up some of the new technologies that will be coming to its vehicles. One of the coolest bits of tech is the BMW Digital Key, which is a system that allows users to lock and unlock their car using a smartphone. Once the device is in the car, the engine can be started with the help of the Wireless Charging Pad.
The Digital Key can be shared with up to five other people who need to be able to start the car. BMW says that the Digital Key will be accessible from smartphones via BMW Connected and will initially be compatible with Samsung smartphones with NFC capability. The launch of Digital Key will start in July 2018 with a new software update rolling out OTA to add other functions and digital services to the vehicle later.
BMW also talked up the CoPilot experience, which is BMW's Level 5 autonomous driving tech. Level 5 tech is a long way away for drivers with BMW aiming at some point after 2020 for the commercial roll out. This tech will allow passengers to ride in the vehicle without needing to do anything for driving.
BMW notes that right now it is at Level 2 with the driver responsible for driving at all times. Level 3 is expected in 2021 with BMW iNext bringing highly automated driving in traffic when moving in the same direction and segregated from oncoming traffic.
Level 4 will come in 2021 with technical provisos with fully automated driving in urban traffic and in traffic moving in the same direction that is segregated form oncoming traffic. This would allow the driver to sleep on long journies.
Source: BMW