BMW takes on Tesla Model 3/S and commits to 12 BEVs by 2025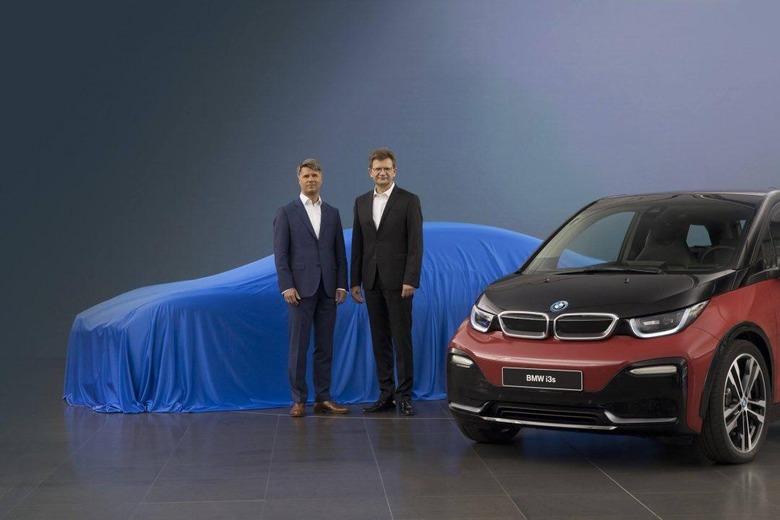 In an intimate gathering in Munich this morning, BMW's CEO and Chairman of the board of management of BMW AG, Harald Kruger shared with journalists that "by 2025, we will offer 25 electrified vehicles." Twelve of those will be fully-electric, Kruger confirmed. By the time these new battery-electric vehicles (BEV) come to market, the automaker says, range anxiety will be a thing of the past because owners can expect to have a range of up to 700 kilometers or 435-440 miles.
From the 25 electrified vehicles as well as the 12 BEVs, they're spread across all of BMW Group's brands and model series. Per Krueger, "that also includes the Rolls-Royce brand and BMW M vehicles." We're expecting to see an electric Mini and X3 in 2019 and 2020, respectively.
As for the range of the upcoming electric Mini, when questioned BMW R&D Chief Klaus Fröhlich suggested that drivers could expect mileage "at least equal to today's upgraded i3." I've had lengthy discussions with other automakers about EV usage and, their research in aggregate concludes, people drive on average 70 miles per day. Given that, the 115-120 mile range BMW seems to have in mind would work fine for urban driving.
One of the issues many encounter when considering an all-electric car is over-estimating just how much range they really require. From my own experience, living with Kia's Soul EV for an extended period, I rarely had range anxiety for everyday use. If I needed to go cross-town, though, the Soul EV's 89 mile real-world range might make a pit-stop a necessity. With a 120 mile range, though, I could feasible go from from my home in Gilbert, AZ, all the way up to North Scottsdale, around 45 miles in each direction, without needing to worry about finding an outlet midway.
Arguably more interesting than the Mini EV was a little tease from Krueger regarding a new i-product concept, that sits right between the i3 and i8. Full details of that will have to wait until next week at IAA in Frankfurt, but today Krueger says that "we'll also extend on the product i-portfolio which we'll show at Frankfurt, which is a car that sits between the i3 and i8, as a four-door vehicle." For the sake of this article lets call it the 'i5' and, to be perfectly clear, it's not the iNEXT which will be the halo car to showcase BMW's autonomous crossover expected to launch in 2021.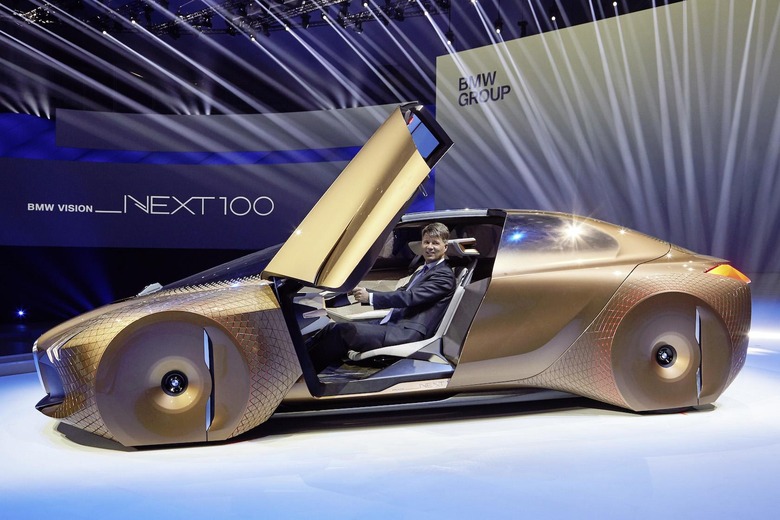 While BMW is still the "Ultimate Driving Machine," the company is pushing hard the notion that it's first and foremost a technology company that happens to be mature, in contrast to some rivals that arrive with little history. To support this claim, BMW points out that it has building electric cars since the Mini e in 2009; moving forward, its future cars will be powered by the fifth generation of BMW's battery and motor. That said, whether old or new, all companies with EV intentions find themselves at the mercy of battery technology, and we'll need to see how the German automaker manages the transition over the next few years.