BMW Sauber F1 Child Seat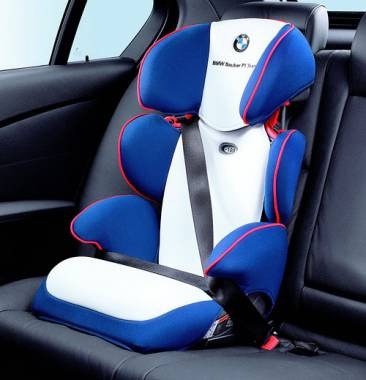 Proper seating for your child is very important, I can't stress that enough. It makes me so angry when I see people letting their kids in the car when it's clear they still need a child seat. Luckily there are many companies who are still pushing the issue along with me.
BMW is featuring its Sauber F1 Junior Seat. Its fun design will have kids wanting to use it more. It accommodates kids in the 2nd and 3rd weight classes (22-79lbs) and ages 3 ½ to 12. The backrest and side supports are adjustable and slide together for maximum protection for your child's size. It even comes with it's own scale so you can see the right proportions for yourself so you know it's right.
It will be pricey, but it's definitely going to be worth it. Your child's protection should be the first thing on your mind. Remember, until your child is 4ft 9in, they should be using a child safety seat.
BMW Sauber F1 Child Seat [via OhGizmo!]