BMW reveals wireless Android Auto roadmap [Updated]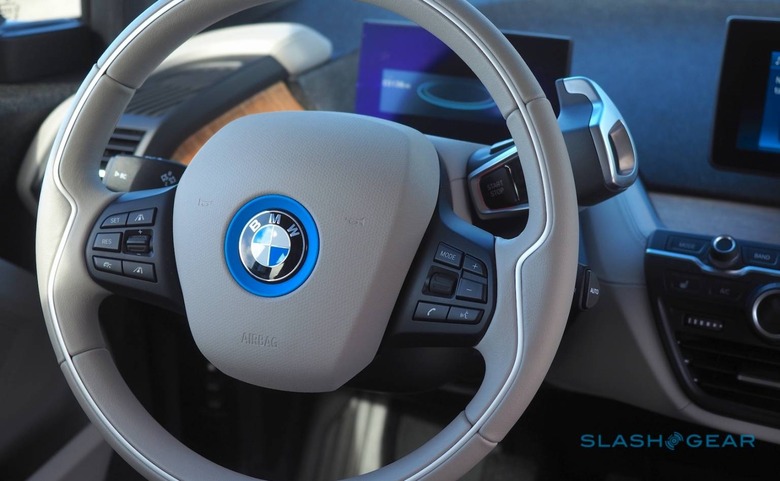 BMW is adding Android Auto to its cars, with the promise of wireless connectivity with Google's dashboard-safe smartphone interface from midway through next year. Joining Apple CarPlay as an option on BMW vehicles, Android Auto will have tight integration not only in the central touchscreen of the car, but in the digital cockpit driver's instrumentation and, if fitted, the head-up display.
Smartphone connectivity hasn't exactly been a smooth path for BMW. The automaker has supported Apple CarPlay for some time now, an indeed was one of the first car companies to offer wireless CarPlay too. However it also opted to make the system subscription-based initially, charging around $80 per year, before performing an about-face earlier this month in the face of ongoing criticism.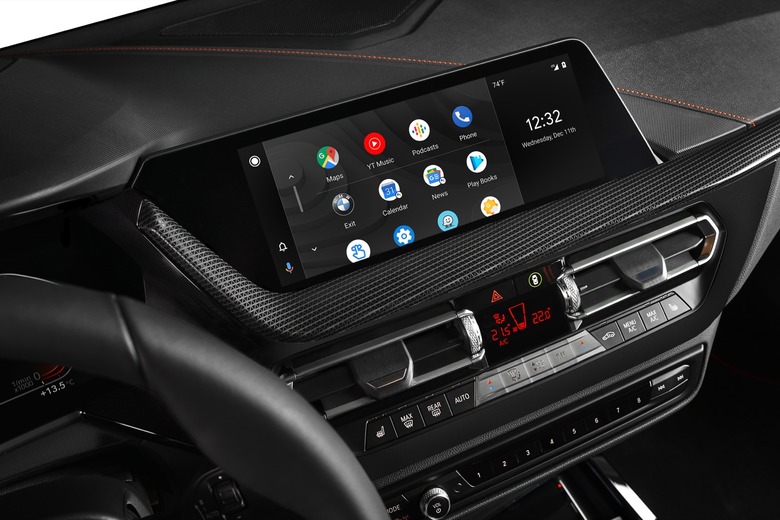 This time around, there's no ongoing subscription fees, nor indeed any upfront costs. BMW used to charge for CarPlay support, but recent vehicles have made it a standard feature.
It'll be available for all new BMW cars with BMW Operating System 7.0, the latest iteration of the automaker's infotainment platform. BMW says it should be offered across 20 countries. For wireless Android Auto you'll need a phone that specifically supports it; Google has a list here, though it seems like that hasn't been recently updated as it doesn't include the latest Pixel phones.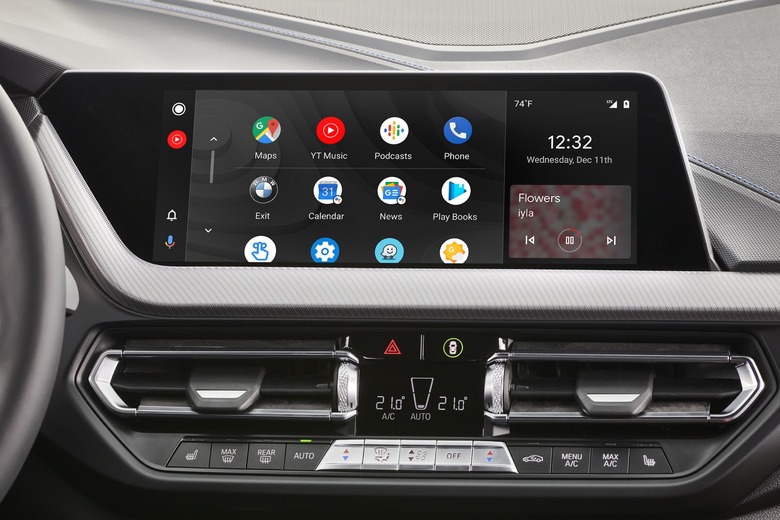 Unclear at this stage is whether owners of existing cars that run BMW OS 7.0 will be able to upgrade their vehicles and get wireless Android Auto support too. We've asked BMW for clarification and will update when we know more.
Update: BMW has confirmed to SlashGear that Android Auto will be part of the Connected Plus and Professional package, and won't come with any further costs. As for existing owners, those with a car running Operating System 7.0 will get Android Auto via a Remote Software Upgrade by mid 2020.
Smartphone use while driving has become a hot topic in recent years, with safety regulators looking at potential ways to limit how much distraction phones and other gadgets present to those behind the wheel. While automakers have been traditionally reluctant to cede control of their dashboards to third-parties, the simple fact that smartphones have become the central hub of many peoples' digital lives has meant embracing technologies like Android Auto and Apple CarPlay is an inevitability.