BMW Replaces The M3 GT With The New Z4 GTE In The American Le Mans Series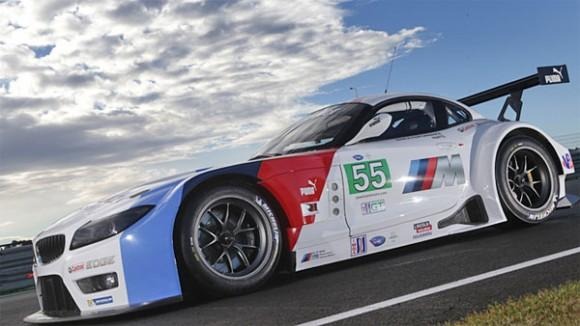 This BMW Z4 GTE looks fantastic. This is a purebred BMW racing car designed specifically to participate in the 2013 American Le Mans Series. BMW is replacing its venerable M3 GT with the new Z4 GTE for the racing series.
BMW relied on the M3 GT for four years with success. BMW says the new racecar is considerably more compact than the M3 GT. The dimensions of the Z4 GTE were modified to comply with ACO regulations for the racing series. The Z4 GTE differs from the similar looking Z4 GT3 in that regulations for GTE racing cars do not allow the use of ABS or DSC.
BMW says that the new racing car took to the track for its maiden voyage in the second half of January 2013. BMW Team RLL participated in the development of the vehicle. The car has been in the works since July of 2012 with BMW Motorsport engineers in Munich.
BMW isn't offering any details on performance, but they certainly expect the vehicle to do well in the American Le Mans Series. The Z4 GTE will participate in endurance races at both Sebring and Road Atlanta according to BMW. Teams driving the new racecar will also have a new tire partner with Michelin providing the tires for BMW vehicles participating in ALMS.
[via BMW]