BMW Pininfarina Gran Lusso Coupé Hints At 8-Series Grand Tourer Plans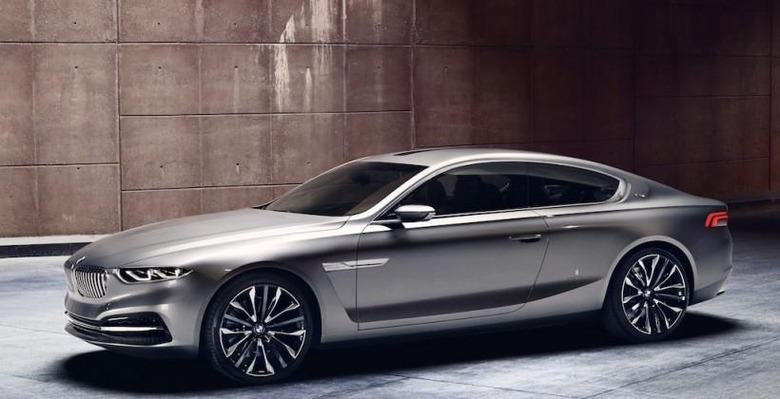 Add German and Italian heritage together and, if you're unlucky, you'll end up with a bratwurst dipped in espresso; if you're lucky, however, you might find the BMW Pininfarina Gran Lusso Coupé on your drive. A one-off design exercise for the Concorso d'Eleganza Villa d'Este 2013 – that could nonetheless easily spawn a production GT – the long, low, lean two-door pairs Germanic road-crunching technology with Italian design flair, for something that could probably get most drivers whimpering "bellissimo, mein herr!"
On the outside, it's BMW's traditional silhouette – with a lengthy hood and high shoulder-line pulling back to low-slung glassware and a stubby trunk – with Pininfarina's light-catching surfaces, sitting on special-edition 21-inch wheels combining matt-sheen aluminum, black, and black chrome. The Italian designer's logo shares body space with BMW branding, featuring discretely across the front spoiler as well as on the side panels.
At the tail, meanwhile, the lights are condensed to a continuing streak across the rear three-quarters and the trunk line, left open for airflow around the aluminum trim. That trunk lid is one of the most Italian elements of the design, perhaps, with a hint of last year's Cambiano concept to the steeply pinched angles.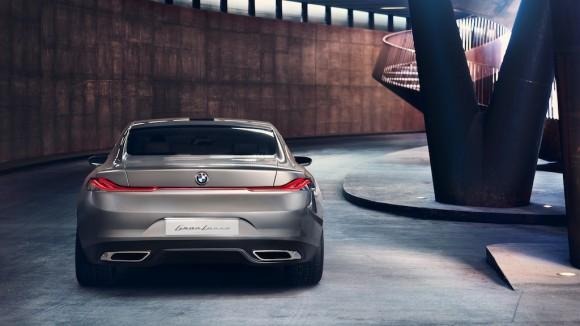 Inside, it's recognizably BMW, with the broad, squat center console, here wrapped in leather and kauri wood that has apparently been aged more than 48,000 years. In fact, all of the wood comes from the remains of a single tree from New Zealand, and was recovered – preserved – from swampland there.
Black chrome instruments are slotted in, and there's extra LED lighting in the long, trailing skyroof that runs from atop the front seats to the rear cabin. Bang & Olufsen provides the audio system, just as in BMW's more expensive models.
The rear should accommodate two adults in almost as much space as a traditional four-door sedan, BMW insists, and will transport them with alacrity thanks to one of the company's V12 engines. Unsurprisingly, though, there's no word on actual performance, though given the donor car – the 760i, and its 6.0-liter engine mustering 536HP – it won't be slow.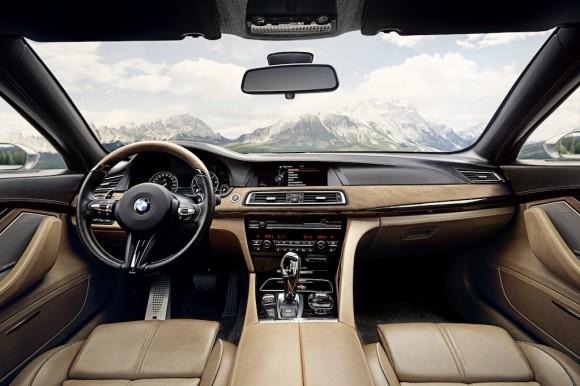 BMW and Pininfarina are also staying quiet on any potential production plans that might stem from the concept, but it's not hard to see the Gran Lusso Coupé spawning a commercial version, albeit with a little less super-preserved wood. BMW is currently doing its level best to fill in every number in its range, with the 8-Series conspicuously missing from the line-up.
In fact, that name hasn't been used since the late nineties, and BMW's grand-tourer-style V8 and V12 two-doors. Targeting well-heeled drivers with just as much interest in comfort as speed and style, it would seem an ideal place to slot in a road-going version of the BMW and Pininfarina collaboration.