BMW mild-hybrid technology hits 3 Series and more starting in March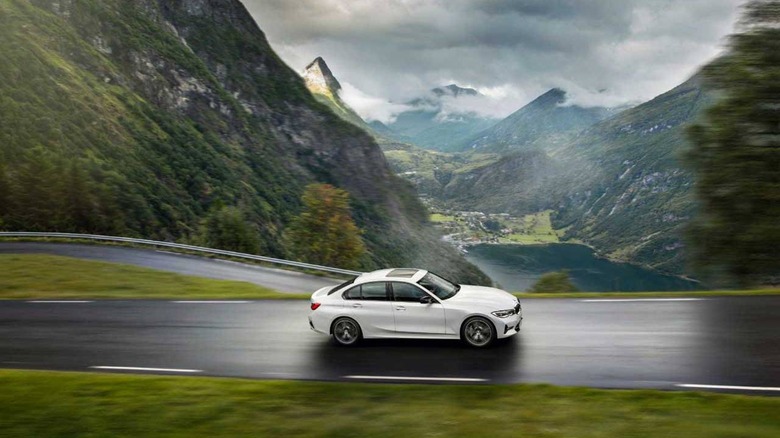 The push to improve fuel economy and reduce emissions in Europe is strong, and automakers are relying on both full-electric and hybrid technology to reach economy and emissions goals. BMW says that while it's expanding its range of all-electric and plug-in hybrid electric vehicles, it is also expanding its use of mild-hybrid technology.
BMW's mild-hybrid technology rolled out first in the BMW 5 Series, and the automaker now says starting in March or April of this year that mild-hybrid technology will be deployed in the BMW 3 Series. BMW also plans to rollout mild-hybrid technology in its BMW X3 and BMW X4 SUVs.
One of the first BMW 3 Series vehicles get the mild-hybrid technology will be the BMW 320d Sedan, which promises combined fuel consumption of 4.1-4.0 l/100 km with combined CO2 emissions of 107-105 g/km. BMWs mild-hybrid technology uses a 48-volt starter/generator that delivers additional power output of up to 11 horsepower. The electric over-boost is made available to drivers to enhance dynamics when starting and accelerating from a standstill.
The electric over-boost technology can be used to support the combustion engine to allow it to run as efficiently as possible within an optimize load range and to reduce fuel consumption. The technology is also able to charge the battery with additional energy from the starter/generator when required. During deceleration, the engine can be disconnected at speeds of under 15 kph.
Starting in the spring of 2020, BMW will deploy 33 additional models that will comply with the Euro 6d emissions standards. That puts the BMW models in compliance with the standard before it's obligatory in 2021. BMW also notes that additional drive options for the BMW 1 Series and additional engines for the BMW 3 Series Sedan and BMW 3 Series Touring will be introduced, enhancing the diversity of the available options in the compact mid range segment.