BMW M3 with RWD, 6-speed manual coming in 2020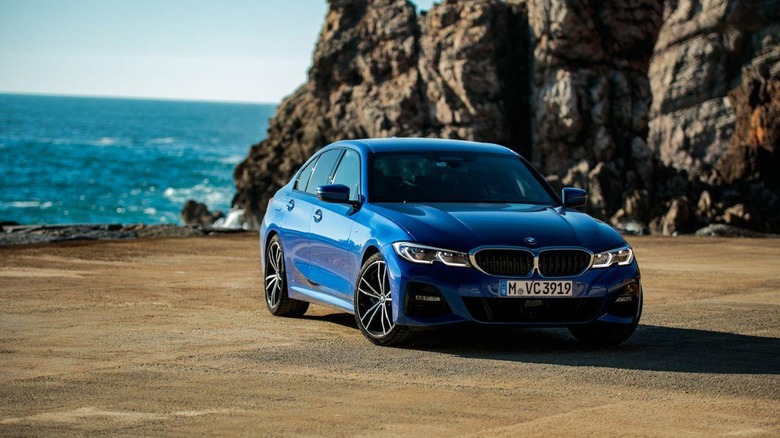 BMW's 3 Series has steadily been moving away from manual transmissions for several years now, favoring all-wheel drive automatics instead, and culminating with the 2019 models doing away with manual altogether. Fortunately, there's good news on the horizon for enthusiasts in the form of the carmaker's iconic M3, with the upcoming 2020 model to debut with a rear-wheel drive, honest-to-god manual option.
Citing sources within BMW's M division, Car Magazine says that the next M3 is on the way with the usual extra helping of horsepower, along with being offered in two different options. The first will be an all-wheel drive xDrive model paired with an 8-speed automatic transmission, similar to what's available on the current M5, while the second will be a rear-wheel drive version with a six-speed manual.
Even more interesting is that this same pair of layouts is being planned for the next M4 as well, making for two new sports coupes alongside two new M3 sports sedans. The UK publication notes that the RWD, manual options feature the internal nickname of the M3 and M4 "Pure" models, as they will be the entry-level versions with fewer frills and a little less power.
The xDrive automatic M3 and M4 is expected to produce 474 hp, while the RWD manual models will come with 454 hp and feature an electronically controlled differential lock, along with some unique styling details to differentiate them from the pricier versions. None of this is official yet, of course, but the Frankfurt Motor Show in September is a perfect time for BMW to make an announcement.