BMW M2 Coupe unveiled: the latest M family powerhouse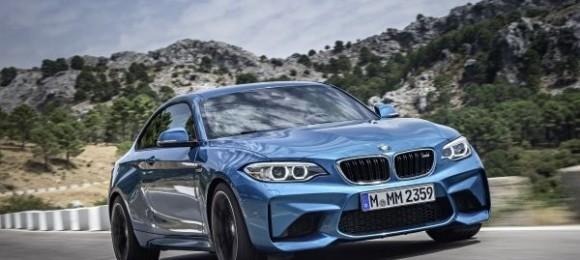 BMW was hit with a leak ahead of its M2 Coupe debut, with details about the model surfacing online. Following that, the auto maker has officially unveiled the model and fleshed out all the details, as well as showing it off in all its shiny, slim glory. The BMW M2 Coupe brings with it the M family design flavors and couples them with "dynamic attributes", says the auto maker. That M family foundation is likewise reflected with the interior design, with, among other things, M embossing and an M gearshift.
The BMW M2 Coupe features a 3L six-cylinder high performance in-line engine alongside rear-wheel driving, 19-inch aluminum wheels, a twin-tailpipe exhaust, and more. Specs include 370 horsepower at 6500rpm and a peak torque of 343lb-ft, though it can hit as high as 369 lb-ft of torque in short bursts thanks to what BMW says is "overboost". Combined mileage is 33.2MPG.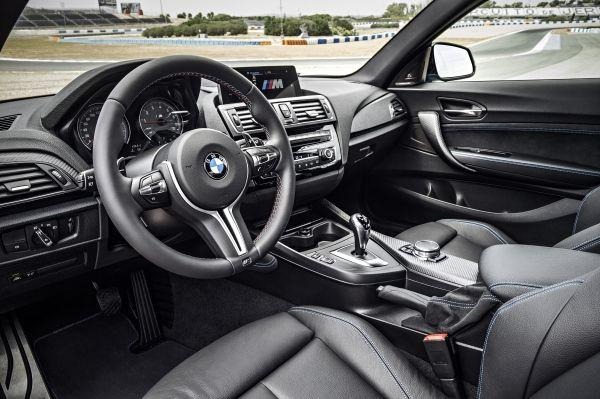 With the optional 7-speed M Double Clutch Transmission and Launch Control, the M2 Coupe is able to go from 0 to 62MPH in 4.3 seconds. One won't be able to entirely red line the model, though, as the top speed has been electronically limited to 155MPH — more than enough to get your thrills, still. Those who get the optional transmission will see a combined milage of 35.8MPG.
Part of the efficiency comes from the light weight, which is partly due to front and rear aluminum axles, aluminum wheels, and selective use of carbon fiber. Going alongside with the high-performance design is the M Dynamic Mode, which his part of the Dynamic Stability Control system. Directional stability and traction, meanwhile, are optimized via the Active M Differential.
SOURCE: BMW