BMW K 1600 B motorcycle makes world premiere in LA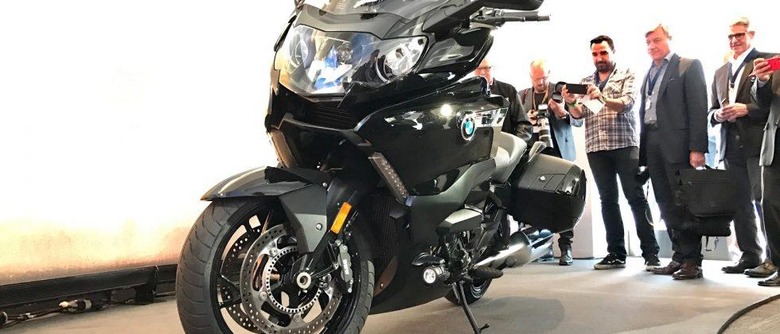 We're in LA with BMW for what will be the company's final stop during its Vision 100 presentations, and aside from looking to the future, BMW has a some more immediate vehicles to show off as well. One of the most eye catching reveals is its new K 1600 B motorcycle, which just received its world premiere at the event.
Inspired by the idea of a motorcycle being driven down an endless highway, the K 1600 B looks to emulate the bagger style of motorcycles that are popular in the US. The motorcycle features a 6-cylinder inline engine that sports an output of 160 horsepower at 7,750 RPM with a maximum torque of 175 nm at 5,250 RPM.
That bagger influence can be seen in the lower rear frame and dropped passenger seat, along with the fixed side cases, integrated lights, and a shorter windshield that offers electric adjustment. BMW has also outfitted the K 1600 B with chrome-plated parallel silencers and a folding rear mudguard that looks to make wheel removal easier. Have a look at the video below for the official unveiling of the K 1600 B:
The BMW K 1600 B certainly looks like a sleek bike, but that isn't all BMW has planned for this event. In keeping with the Vision 100 theme, BMW is going to be showing off its concept for what motorcycles will look like in another 25 years at this event. That'll be going down tomorrow, and we'll be there to see BMW's vision for the future. We'll also have more details on the K 1600 B as they become available, so stay tuned.