BMW issues recall on 2009 through 2012 X5 diesel SUV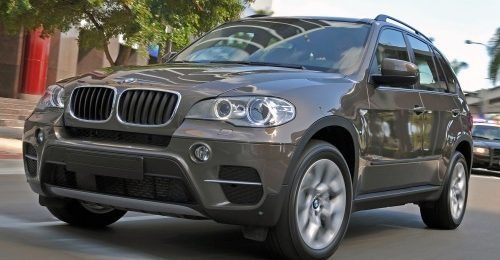 It's always seemed that vehicle recalls come in spurts, and the automotive industry is definitely in one of those spurts right now. The latest automaker to issue a significant recall on one of its vehicles comes from BMW. BMW has issued a voluntary recall on 2009 through 2012 BMW X5 diesel SUVs.
The safety recall covers certain 2009 through 2012 model year X5 xDrive35d SUVs because of a problem that could lead to a loss of power steering. The National Highway Traffic Safety Administration believes that the recall covers 29,800 potentially affected vehicles in the United States. According to other sources, there are another 5500 of the diesel-powered SUVs in Canada covered in the recall.
All of the X5 models covered in the recall were built from September 1, 2008 through November 15, 2012. The problem has to do with the engine belt idler pulley bolt that can loosen and break over time. If that happens the vehicle could experience a sudden loss of power assisted steering, increasing the risk of accident.
BMW points out that if the power assisted steering is affected by the defect; drivers will still be able to steer manually though the required effort would increase. Steering effort without power steering is substantially higher at low speeds. BMW says there have been no accidents or injuries reported from this issue. The fix is a replacement and retightening of the idler pulley bolt.
[via Business Insider]