BMW i Vision Dynamics offers four-door Gran Coupe style with 373 mile range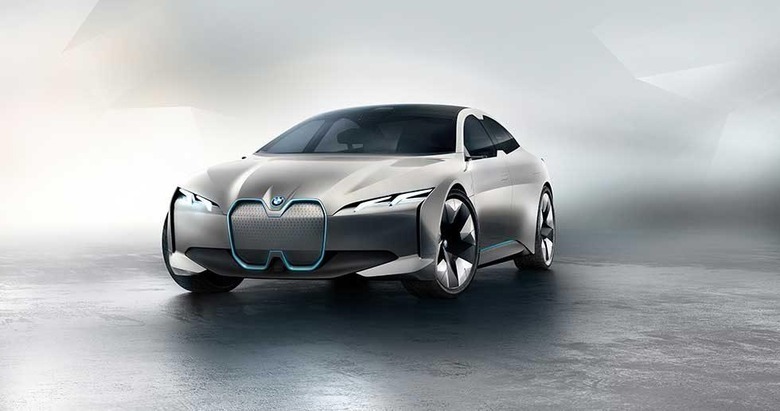 BMW has rolled out a new electric vehicle concept at IAA Cars 2017 in Germany. The car is called the BMW i Vision Dynamics and is a four-door Gran Coupe that is what BMW calls the future of electric mobility. The car has a driving range of 373 miles per charge, a top speed of over 120 mph, and can accelerate from 0 to 62 mph in 4.0 seconds.
The car is part of BMW's plans to offer future electric models that will slot in its range between the i3 and the i8. BMW says that the iVision Dynamics has the classic BMW proportions with a long wheelbase, flowing roofline, and short overhangs. The design of the car was based in large part on aerodynamics to help the car drive further per charge.
Lots of effort was put into the interior of the car to make it comfortable and give all passengers good sightlines out of the car. BMW says this will be more important in a future where fully and semi autonomous technology is common. A full-length glass surface running from the windscreen to rear windows help that sensation of space.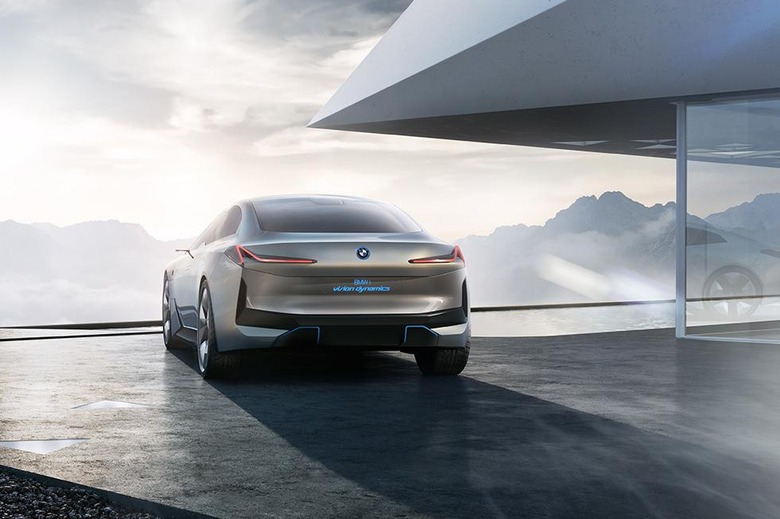 The concept car does look like it fits into the family with styling similar to that of the i3 and i8. The car has LED light elements on each side of the nose giving styling and lighting when needed. There are a lot of elements that BMW offers no detail on.
We have no idea if this concept is destined for a production version. We also don't know how powerful the car is or how large the battery is. Presumably that battery is large if the car can go 373 miles per charge. It must also have lots of power for the sprint from naught to 62 mph to take only four seconds.