BMW i battery storage system uses old BMW i3 batteries to power homes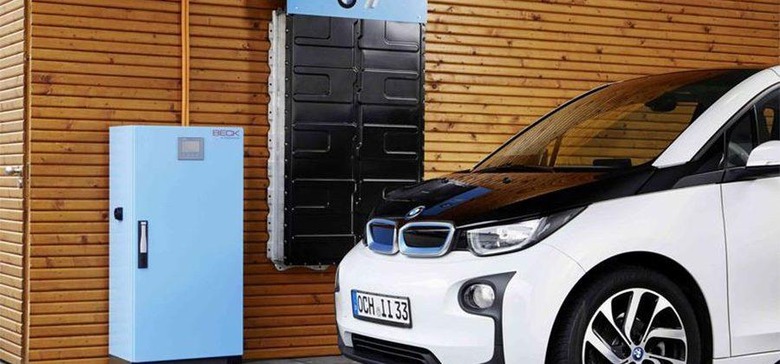 One of the big concerns for makers of EVs around the world is what to do with the batteries inside the EV when they are no longer fit for vehicular use. Batteries that have lost too much of their performance to be used in an electric vehicle can still provide plenty of performance for other, less demanding uses. BMW has announced BMW i at the Electric Vehicle Symposium & Exhibition 29.
BMW i will repurpose old battery packs out of the BMW i3 EV and use that battery pack to power homes. These battery packs can be used to deliver emergency power to homes during power outages or to integrate with charging stations and solar panels to store energy. BMW i says that the power systems it creates can be had with new or 2nd life battery packs from its EVs.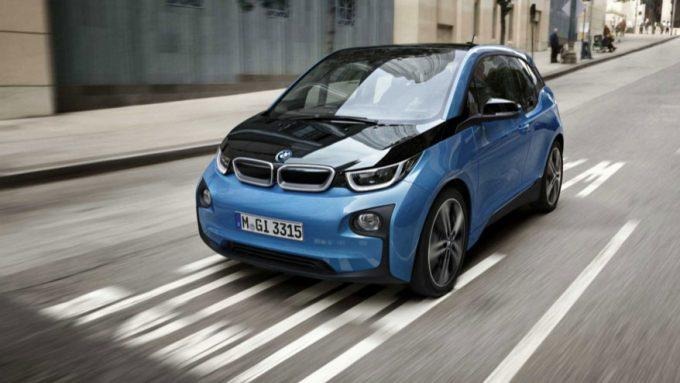 "The remarkable advantage for BMW customers in using BMW i3 batteries as a plug and play storage application is the ability to tap into an alternative resource for residential and commercial backup power, thus using renewable energy much more efficiently, and enabling additional revenues from the energy market," said Cliff Fietzek, Manager Connected eMobility at BMW of North America.
BMW says that the typical household energy use for a home in the US is 15-30 kWh and the battery storage system BMW i makes offers 22 kWh or 33 kWh making it ideal to operate a home's appliances and entertainment devices for up to 24 hours on its own. The battery system uses smart controls that can determine the ideal time of the day to charge the battery packs to save money and reduce wasted energy. That cheaper energy can then be used to power the home at peak usage times or to charge an electric vehicle. Check out our review of the BMW i3 for more details on the car these battery packs come from.
SOURCE: BMW