BMW Group unveils new clean and quiet electric truck in Germany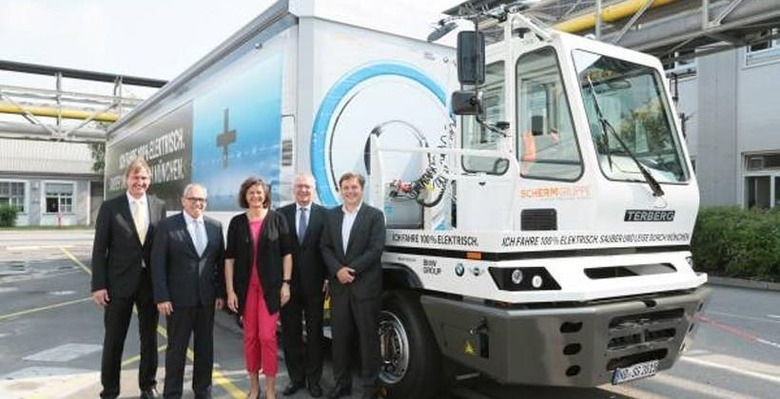 The BMW Group has worked with the SCHERM Group to put the first 100% electric truck to work in Munich, Germany. The announcement makes BMW the first automobile maker in Europe to use a 40-ton electric truck for material transport on public roads. Interestingly, BMW didn't build this electric truck; it comes from a Dutch manufacturer called Terberg.
BMW is the first automaker to put an electric truck like this into service. BMW Group says that the new electric truck has completed its first test drives and is going into service starting on July 7. The truck will travel between the SCHREM group logistic center and the BMW Group plant in Munich eight times per day.
The truck will be transporting different components used in the construction of BMW vehicles such as shock absorbers, springs, and steering systems. The batteries in the truck will be charged exclusively using renewable energy sources. The electric truck saves about 11.8 tons of CO2 annually compared to a standard diesel truck.
The battery pack in the truck takes three hours to charge fully and when fully topped off, the truck can travel up to 100 km per charge and should be able to complete a full day of work on a single charge.
SOURCE: BMW Group