BMW Films Returns With 'The Escape,' Highlighting New 5 Series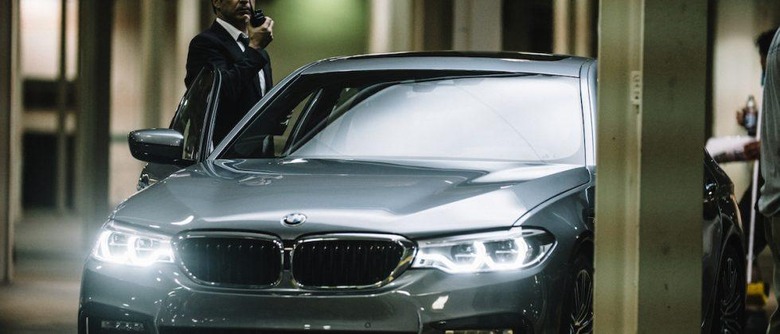 BMW produces a number of great cars, but they've also managed to elevate the art of advertising with their "BMW Films" series; essentially lengthy car commercials in the form of short films featuring action and car chases with the company's sporty sedans at the center of it all. The series has also drawn in big Hollywood talent, with previous directors including Ang Lee and Guy Ritchie, along with Clive Owen starring in the first films when they debuted in 2001.
Well, a new short film is being released this weekend, this time to highlight BMW's new 5 Series. Even better is that acclaimed director Neill Blomkamp is not only behind the camera, but also co-wrote the piece, and Clive Owen returns to star alongside Dakota Fanning and Jon Bernthal.
Called The Escape (check out the trailer above), the new film seems to be a spiritual successor to The Hire, the original 2001 series. "When we commissioned The Escape, our only direction was that the story remain of utmost importance—and that it should live up to the standards set by The Hire," Hildegard Wortmann, BMW SVP, says. "Neill, Clive and the entire cast did a tremendous job, and we are confident that The Escape not only meets that standard, but sets a new one."
The Escape will premiere on BMWFilms.com on Sunday (that's today!), with a behind-the-scenes sneak peek released as well.
SOURCE BMW Films