BMW Concept M8 Gran Coupe is the new luxury sport hotness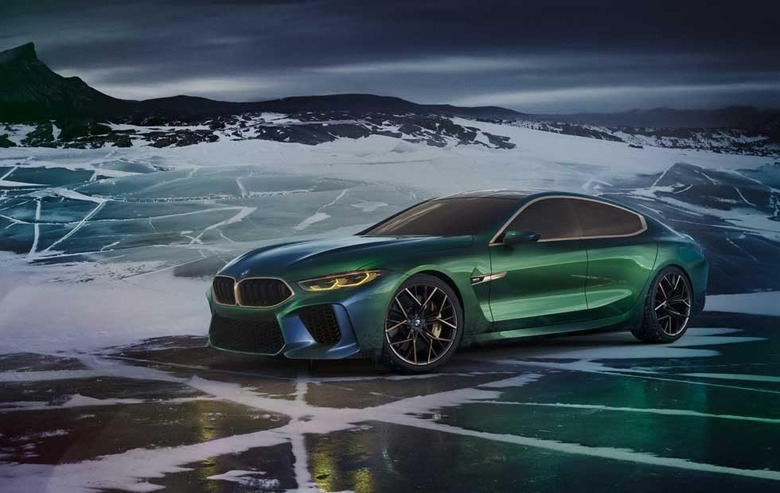 BMW has unveiled the Concept M8 Gran Coupe and says that the car shows off the new interpretation of luxury for the BMW brand. The concept shows off what will be coming with the BMW 8 series, which will be the flagship line for BMW and combine sportiness and elegance says BMW. The concept car is meant to be more than a luxury sports car with four doors.
It has a new front-end design with radiator grille kidneys that broaden and descend towards the road. The headlights are slightly higher than the grille kidneys to give them the impression of sitting lower. BMW uses a long wheelbase, long bonnet, flowing roofline, and a short tail to give a sporty coupe silhouette.
The roof of the concept is carbon fiber reinforced plastic to lower the center of gravity and the exterior mirrors are aerodynamically optimized. BMW says that the paint color on the concept is Saleve Vert and appears to change from green to greenish blue in different light.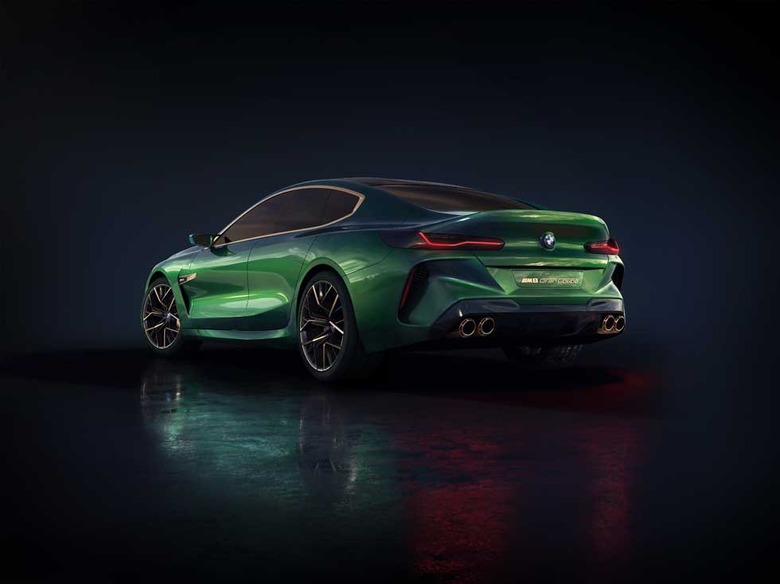 The window graphics have a gold color to them and the brakes are gold. BMW also used a wide track and flared wheel arches. Black glass covers hide the rear taillights and the back end of the car has a prominent diffuser and M twin exhaust pipes.
There is no indication of what sort of power is under the hood. What we do know is that the BMW 8 Series Gran Coupe and M8 Gran Coupe will be presented "during the course of 2019."
SOURCE: BMW