BMW Concept i4 is the brand's latest electric Gran Coupe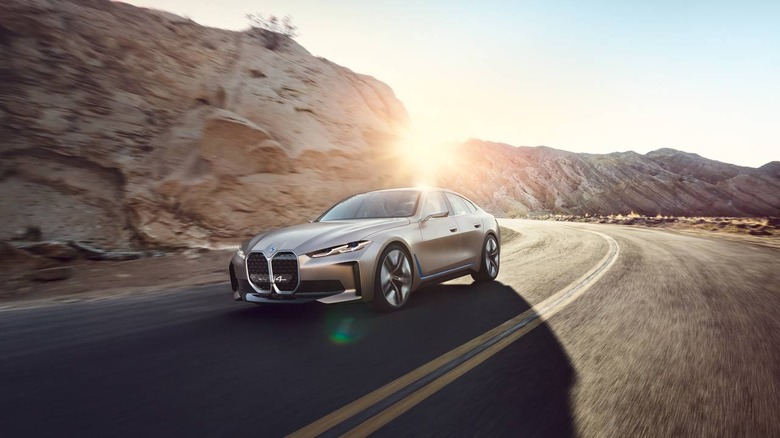 BMW has unveiled its latest electric gran coupe vehicle, and it is called the BMW Concept i4. The automaker says that the Concept i4 takes electric drive to the core of the BMW brand. BMW says that the car represents a look ahead to the BMW i4 that is slated to enter production in 2021.
The Concept i4 shows off the first all-electric model that will slot into the premium midsize class for BMW. The Concept i4 is described as a BMW, with the driving pleasure that promises, that happens to be all-electric. The i4 has an EPA estimated driving range of 270 miles and a WLTP range of 600km.
The vehicle will output 530hp and will reach 62 mph from a standstill in about 4 seconds. The top speed is listed at over 124 mph. The design of the car features a long wheelbase, fastback roofline, and short overhangs from a basic profile that is "brimming with elegance and dynamism," says BMW.
The car was designed to have a familial appearance that slots into the standard BMW range. It has a closed-off kidney grille and has a tangible connection between the past and future of BMW. Concept i4 will come in a special color called Frozen Light Copper. The cabin is focused on the driver, it has a curved display that features BMW iNEXT with the information display, and Control Display merged into a single unit inclined towards the driver.
BMW also designed the vehicle with a large compartment to give passengers head and foot room for comfort. Drive modes in the EV will include Core, Sport, and Efficient modes. It's unclear when in 2021, the production version of the Concept i4 might debut.