BMW Concept Car Unveiled At Mille Miglia 2006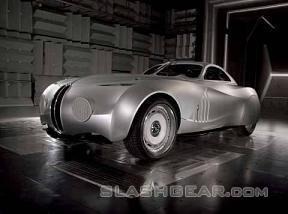 BMW has unveiled a brand new concept car prior to the 2006 Mille Miglia. With hints of one of BMW's most famous racing cars, the BMW 328, the BMW Concept Coupe Mille Miglia 2006 took pride of place in Brescia, Italy on Wednesday (10th May, 2006) as this year's entrants were scrutineered ahead of the event.
The Mille Miglia returned to the motoring calendar in 1977 as an annual rally to celebrate one of the world's great motor races. All vehicle models that competed in the original races between 1927 and 1957 are permitted an entry. Highlighting the 22 BMWs that have entered this year's event, BMW's latest concept looks back to these great racing cars. In particular the BMW 328 Mille Miglia Touring Coupe that was driven into the record books and past the chequered flag in the 1940 race.It also looks ahead to future motor sport achievements, with a modified drivetrain and suspension from the new Z4 M Coupe providing the car's power and control. A body 23 centimetres longer, and four centimetres lower, than BMW's latest production sports car is set off by bespoke 20-inch alloy wheels on 245/40 R 20 tyres that complement the car's powerful presence.