BMW Concept 4 Series Coupe previews mid-range lust magnet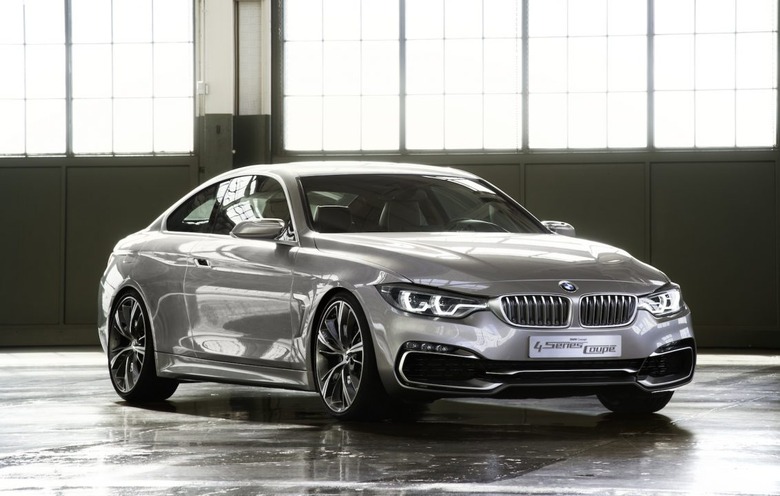 You can tell a lot about a company from its concepts, and judging by the Concept 4 Series Coupé, BMW is ready to go big in mid-range sports models. Slotting in just about the 3 Series, and continuing BMW's even-numbered specialist model strategy, the Concept 4 Series Coupé is lower, longer, and wider than its smaller sibling, with the traditional kidney grille and headlamps pinched down for an angry snout, and connected with an "optical fiber" that snakes out from the inner headlight tube and to the grille itself.
Elsewhere there's distinctive venting – including slightly Ferrari-esque intakes in the front apron – and satin-finish aluminum trim dotted around the exterior. They're functional, too, splitting air intake between the engine and the so-called Air Curtain which "hugs" the wheel arches to cool the brakes and also reduce fuel consumption.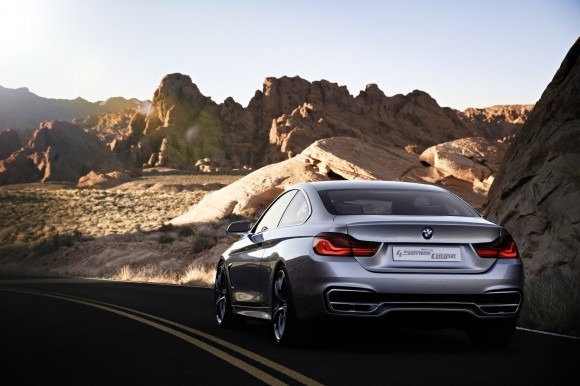 20-inch exclusive-design alloys and some highly-reflective surfacing – including the "double swage line" on the sides, again borrowed from the 3 Series – keep the concept looking low and lean. At the rear, there are L-shaped lights which shine with different brightnesses, to add a greater sense of depth, while the rear apron echoes the three-way split of the front.
BMW Concept 4 Series Coupé:
[vms 6f9c37fc81fe03c21ea7]
Inside, it's a cocoon of leather and metal, with some natural chestnut trim and BMW's usual iDrive interface. A sizable display sits on the top of the dashboard, with the console curving slightly around the driver, though there's still room in the back for two seats.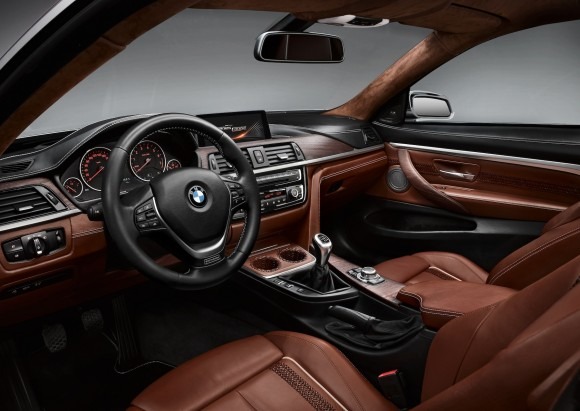 BMW isn't talking production plans for the Concept 4 Series Coupé, but neither is it being particularly coy about the model's forecourt potential. "BMW is looking ahead to the fourth generation of its sporty mid-range coupe" the company said in a statement about the car. "The '4' doesn't just mark the start of a new cycle, it represents the zenith of a development curve."