BMW and Thermaltake team up for Level 10 M headset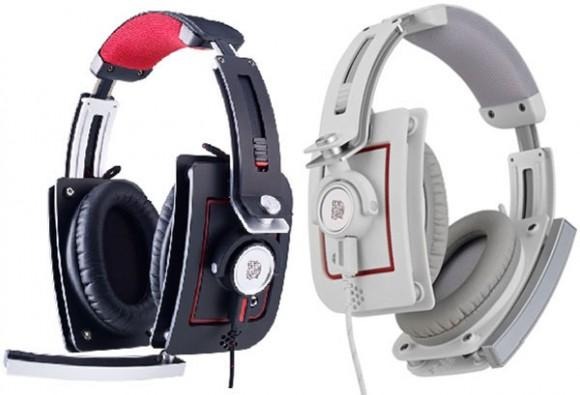 The BMW name typically brings to mind thoughts of M-series cars and luxury vehicles for most people. However, the BMW name has found its way into use for other products, particularly a line of computer accessories in partnership with Thermaltake. In the past we've seen a gaming mouse designed with help from the BMW Group Designworks.
The latest product to come from this design partnership between BMW and Thermaltake is the Level 10 M gaming headset. Like most of the products designed in cooperation with BMW, the headset has a lot of angles and only a few organic shapes and curves. While the ear cups are padded ovals, the actual frame they attach to is rectangular.
The headset is undeniably attractive and features a flip down microphone. There are two versions of the headset with one supporting a 3.5 mm audio connection alone. The other headset version supports DTS Surround Sound and will connect to a computer via USB only.
The USB version of the headset allows the user to plug the USB cable into either side of the headphones for comfort. The DTS version of the headset will sell for about $200. Presumably, the 3.5 mm version will be a bit cheaper but pricing on it is unknown.
[via EverythingUSB]