BMW and Nissan team to boost DC Fast charging stations across U.S.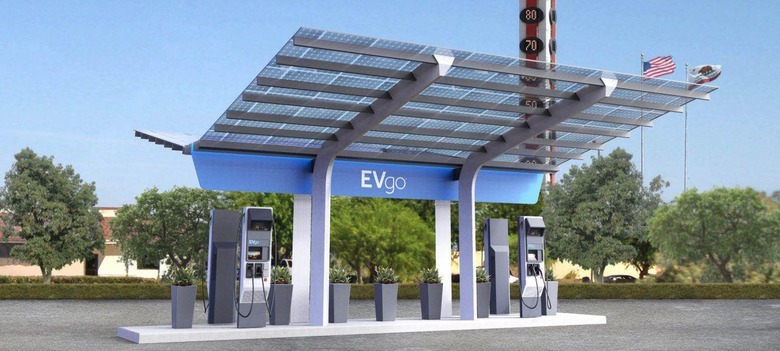 BMW and Nissan have teamed to expand access to EVgo DC Fast charging stations throughout the United States. Thanks to their effort, electric vehicle owners now have access to 174 new charging station locations across 33 different states, and there are more than fifty additional ones planned for launch throughout this year. Thanks to this expansion, EVgo's charging network has a new total of 668 dual-port Fast charger stations.
The expansion aims to make electric vehicles a more viable option for consumers, ensuring there is charging access in their particular location and the places they may want to travel. The EVgo stations are open to the public, and of course suitable for both the BMW i3 and the Nissan LEAF.
Both the SAE Combo and the CHAdeMO connectors are available, as well, for compatibility with all EVs that support DC Fast-charging. At these charging stations, EV owners will find dual 50kW DC fast charging stations that can take an electric vehicle to about 80-percent in 25 to 30 minutes. This is contrast with the more common Level 2 240v chargers, which are available to the public for charging but are slower.
You'll find these new fast-charging stations in places where it makes sense to have them — near shopping centers, restaurants, and along routes that are commonly travelled and deemed convenient for commuters. Nissan owners can use the LEAF EZ-Charge mobile app to locate the charging stations. States with charging stations include Ohio, Florida, California, Maryland, Texas, Washington, Arizona, Virginia, New York, Nevada, and many more.
SOURCE: BMW Group