BMW and Jaguar Land Rover team up on shared EV tech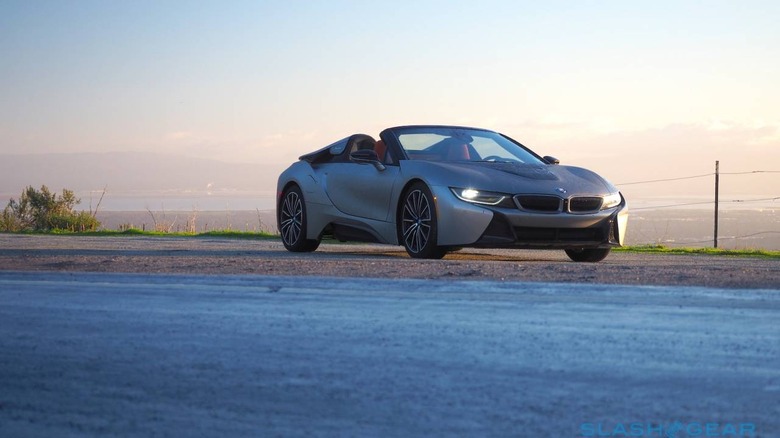 BMW and Jaguar Land Rover are teaming up on electric vehicle tech, combining forces to develop next-generation EV motors and make the cars using them more affordable along the way. The deal is part of both automakers' push for electrification that also makes economic sense, along with a motivation to reduce reliance on rare earth materials among other things.
"The automotive industry is undergoing a steep transformation," Klaus Fröhlich, Member of the Board of Management of BMW AG, Development, said of the deal. "We see collaboration as a key for success, also in the field of electrification. With Jaguar Land Rover, we found a partner whose requirements for the future generation of electric drive units significantly match ours. Together, we have the opportunity to cater more effectively for customer needs by shortening development time and bringing vehicles and state-of-the-art technologies more rapidly to market."
Neither automaker is unfamiliar with either EVs or indeed designing its own electric motors. For BMW, that in-house development began ahead of the BMW i3 back in 2013. Jaguar Land Rover, meanwhile, designed its own motors for the I-PACE electric SUV, which are shaped to wrap around the car's front and rear axles.
Even with that background, developing competitive, timely drivetrains in an increasingly crowded market is tough. "We've proven we can build world beating electric cars but now we need to scale the technology to support the next generation of Jaguar and Land Rover products," Nick Rogers, Engineering Director at Jaguar Land Rover explains. "It was clear from discussions with BMW Group that both companies' requirements for next generation EDUs to support this transition have significant overlap making for a mutually beneficial collaboration."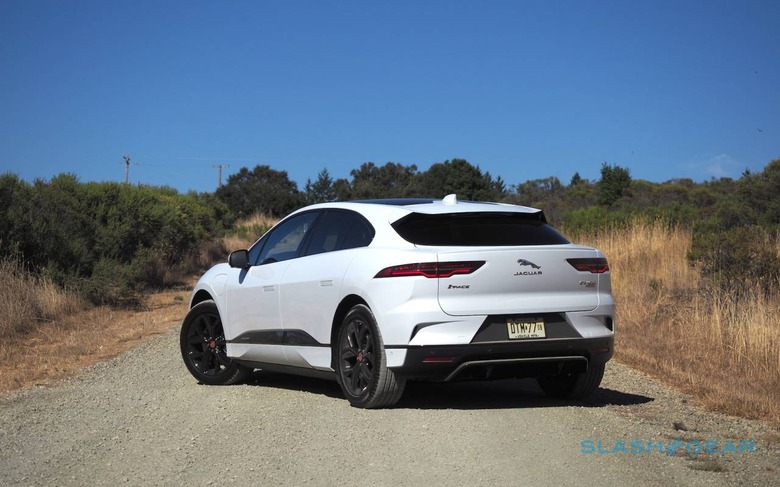 At the core of the collaboration will be BMW's upcoming Gen 5 eDrive electric drive unit. The fifth generation of the automaker's motors, it will launch in the upcoming BMW iX3, an electric crossover. As well as the motor, it also includes the transmission and power electronics in a single housing.
Importantly, it also requires no rare earths. That's become politically topical of late, as supplies of the materials face potential bottlenecks in the ongoing global trade war.
The Gen 5 electric drive unit will be the basis of BMW and Jaguar Land Rover's future iterations, with a joint team from the two companies based in Munich working on the system. As for production, though, each automaker will be responsible for that independently, at their own manufacturing facilities. For Jaguar Land Rover, that will be at its Engine Manufacturing Centre (EMC) in Wolverhampton, UK. Joint procurement will allow both companies to benefit from economy of scale, as they buy the necessary components for their systems.
What each is trying to avoid, meanwhile, are EVs that feel or drive too much like the others. "Both companies will seek to adhere to their own brand-specific propositions in any project," BMW says. That, JLR adds, will allow for "the specific characteristics required for their respective range of products" using the shared technology.
At the same time, though, each automaker will be at liberty to continue alternative propulsion and drivetrain projects. In BMW's case, for example, it will continue to work on its combustion engines, and experimenting with fully-electric, plug-in hybrid, and hydrogen fuel-cell options.